Stylish, secure, and the ultimate in energy efficiency...
This is why our Portofino collection of windows and doors are so popular. Our signature UPVC collection combines beautifully sculpted profile with super-secure features and clever glazing technology for the ultimate in comfort.
With a huge range of styles and colours you really will be spoilt for choice. State-of-the-art locking mechanisms will keep your family safe and secure, whilst our best-in-class energy ratings will keep your home warm and comfortable.
PORTOFINO UPVC WINDOWS
Whether modern or traditional, our Portofino UPVC collection has a style of window to suit every home. With A+ energy rating as standard, the Portofino UPVC Window collection includes a multi-point locking system for excellent compression – locking in heat and preventing drafts.
From the simple yet stylish casement UPVC window, to the flexibility of our UPVC tilt & turn; a beautiful UPVC bay or bow windows to our classic UPVC sliding sash – all featuring the advanced features demanded by the 21st century.
VIEW OUR RANGE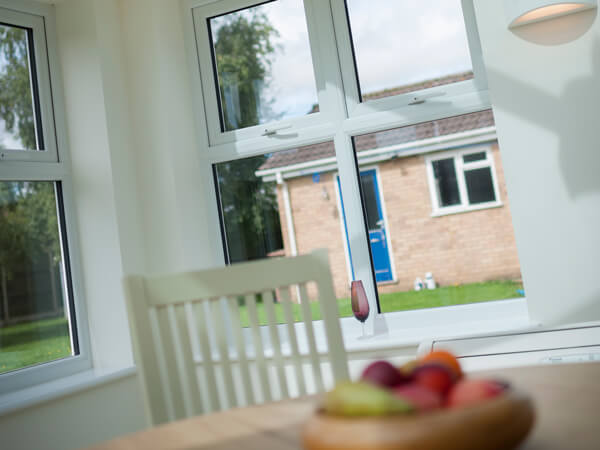 PORTOFINO UPVC DOORS
From the simple to the ornate, from the unfussy to the lavish there's an Portofino UPVC door you'll find irresistible. Not least as there's an array of colours, styles and finishes to suit all budgets. This includes a stunning selection of decorative glass, custom built side screens and individual panel designs.
But apart from looks, safety measures are equally high on the list of priorities with all our UPVC doors fitted with the latest high performance security locks.
VIEW OUR RANGE
PORTOFINO UPVC FRENCH DOORS
The practical option for families or those who are regularly in and out of the garden, Portofino UPVC French doors open up quickly and easily, turning simple a doorway into a grand opening.
Strong, durable and secure, our stunning range of Portofino UPVC French doors are ever popular and instantly transform your doorway into a grand opening.
VIEW OUR RANGE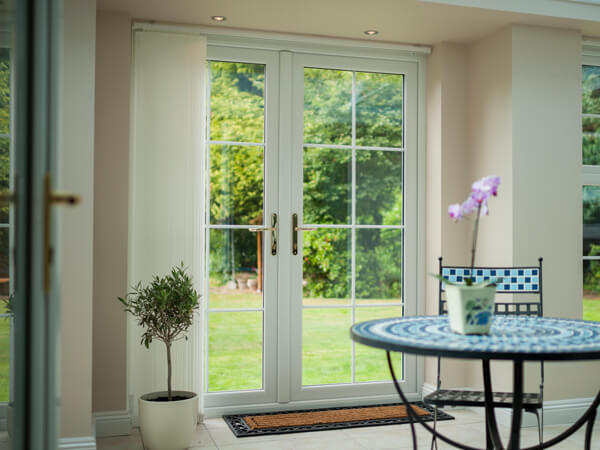 PORTOFINO UPVC PATIO DOORS
If you want to open out your room to the garden without losing valuable space, Portofino UPVC sliding patio doors offer you a perfect solution. Making a real come-back in recent years, extra-large patio doors are on-trend and practical.
VIEW OUR RANGE
WHY CHOOSE JOEDAN
With over 40 years of experience, we're proud to be one of the countries longest running independent window and door manufacturers. The Joedan Group puts its emphasis not only on superior quality, but on offering affordable luxury and the best possible customer service.
A Family Run Business
At Joedan, we are a family run business with multiple design centres across the Midlands and Southern England, giving all our customers the chance to 'try before you buy'.
Exclusive Products
As a leading manufacturer, Joedan offers an exclusive collection of windows & doors. We design and manufacture our own products at our purpose built facility in Tewkesbury, Gloucestershire.
Relaxed Sales Process
At Joedan, we operate a zero-pressure sales experience. We understand customers prefer an experience, where advisors listen to their requirements and try to offer the best solutions in a friendly and relaxed way.
10 Year Guarantee
Joedan offers a comprehensive 10 Year Guarantee. Not only that, you will also be covered for both moving and non-moving parts. Our confidence in our products and dedication to our customers means we'll be there for you well into the future.
REQUEST YOUR FREE QUOTE
Simply fill in your details for your free, no obligation quotation, and click "Get Quote"