The clean, crisp lines and minimalist styling of our hand-crafted designs exude elegance.
With super-slim, high-performance frames, we've maximised glazing space for a stunning, uninterrupted view with our Lusso aluminium collection. The result? The strongest, most stylish windows and doors on the market today.  The inherent durability of Lusso aluminium means we're able to use less material in our bespoke profiles with no compromise on performance. Narrower frames open up your home to the world outside, flooding your home with natural light and blurring the line between indoors and out.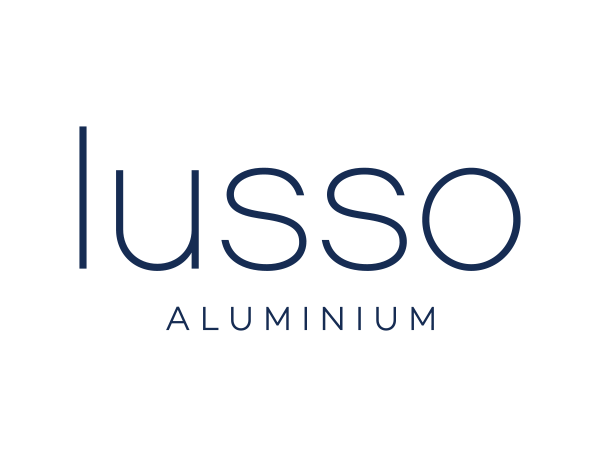 LUSSO ALUMINIUM WINDOWS
Lusso aluminium windows are a true declaration of style. Our low density, slimline frames are perfect for a clean, modern appearance, but are also built with the strength to withstand even the harshest of weather conditions.
When it comes to choosing the perfect window, what matters most is the perfect view. Fill your home with light and bring your design to life with our exquisite range of glass options.
VIEW OUR RANGE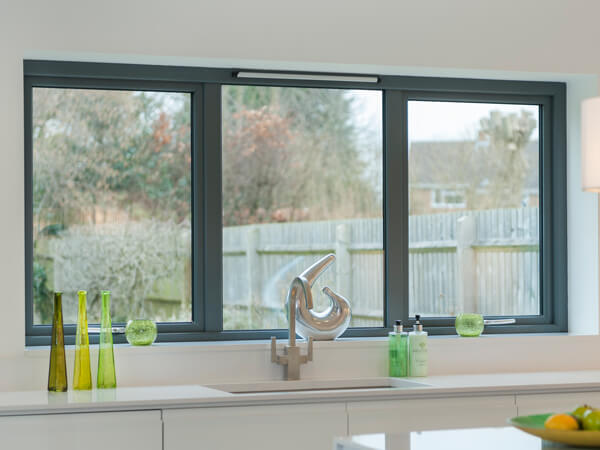 LUSSO ALUMINIUM TRIPLE TRACK PATIO DOORS
Lusso aluminium triple track patio door is an uber-stylish option for larger openings, offering a practical alternative to the perceived 'bulkiness' of bi-folding doors. With no wasted space on folding sashes, Lusso aluminium triple track panes glide neatly behind each other when opening, leaving maximum space unused inside your home.
If it's an unobstructed view you're craving, our slim-frame sashes are for you. Gliding along our stainless-steel runners for easy opening, our Lusso aluminium triple track design accommodates an opening of up to six metres.
VIEW OUR RANGE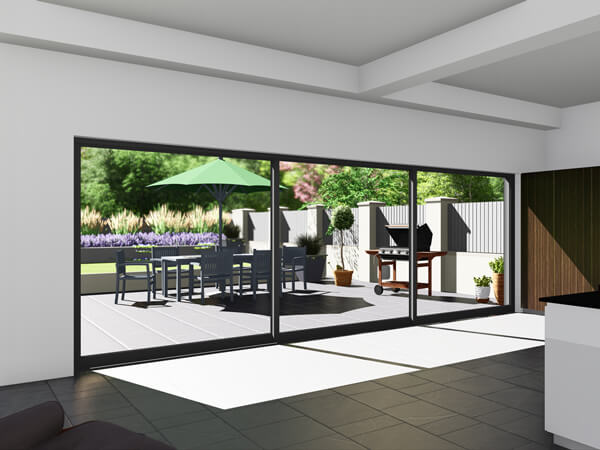 LUSSO ALUMINIUM PATIO DOORS
It's not how much space you have, but how you use it that counts. Our range of stylish, slim-frame sliding patio doors ensure that the glass area is maximised, so you can save space and enjoy the beautiful view of your garden.
Our Lusso aluminium sliding doors are designed with a unique multipoint locking system to ensure excellent security for added peace of mind.
VIEW OUR RANGE
LUSSO ALUMINIUM BI-FOLD DOORS
The absolute pinnacle in innovative design, we're proud to reveal our most advanced bi-folding door yet. Engineered to perform effortlessly, the Lusso aluminium bi-folding door is incredibly slim and lightweight for smooth gliding but hides a super strength that ensures your home is secure and protected.
Lusso aluminium bi-folding doors are available in a range of sizes, colours and configurations. An ideal choice for large openings where style and strength are paramount.
VIEW OUR RANGE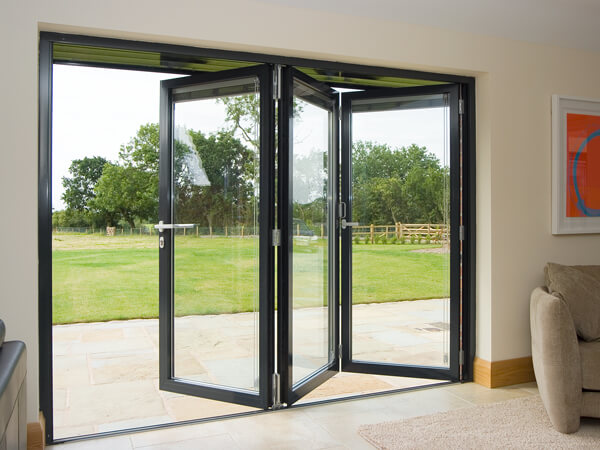 LUSSO ALUMINIUM ENTRANCE DOORS
Our sleek Lusso aluminium collection of innovative designs gives you the freedom to choose an aluminium door you'll fall in love with. Each design is individually crafted, for a purpose-built gateway to your inner sanctuary. Robust and stylish, every entrance door in the Lusso aluminium collection seamlessly blends power and precision.
Our team are on hand to guide you through our vast range of colours, panels, handles and letterboxes to ensure you choose something perfect for you.
VIEW OUR RANGE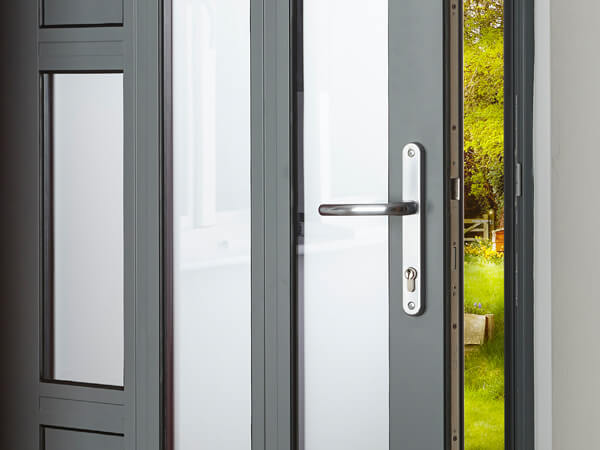 WHY CHOOSE JOEDAN
With over 40 years of experience, we're proud to be one of the countries longest running independent window and door manufacturers. The Joedan Group puts its emphasis not only on superior quality, but on offering affordable luxury and the best possible customer service.
A Family Run Business
At Joedan, we are a family run business with multiple design centres across the Midlands and Southern England, giving all our customers the chance to 'try before you buy'.
Exclusive Products
As a leading manufacturer, Joedan offers an exclusive collection of windows & doors. We design and manufacture our own products at our purpose built facility in Tewkesbury, Gloucestershire.
Relaxed Sales Process
At Joedan, we operate a zero-pressure sales experience. We understand customers prefer an experience, where advisors listen to their requirements and try to offer the best solutions in a friendly and relaxed way.
10 Year Guarantee
Joedan offers a comprehensive 10 Year Guarantee. Not only that, you will also be covered for both moving and non-moving parts. Our confidence in our products and dedication to our customers means we'll be there for you well into the future.
REQUEST YOUR FREE QUOTE
Simply fill in your details for your free, no obligation quotation, and click "Get Quote"