Doors play many important roles, but none bigger than that of your home's security. A strong, well designed door will significantly improve your home's security; giving you important peace-of-mind. Featuring toughened frames and multi-locking systems that provide exceptional security, Portofino UPVC doors also boast incredible energy efficiency and noise reduction. Surpassing the insulation properties of both wood and aluminium, UPVC is non-conductive; meaning your doors will not transfer heat out, and thereby keeping your home warmer for longer for less. Never fading, rotting, or requiring repainting, your new doors will look brand new for many years to come, and require no more maintenance than a quick wipe with a cloth.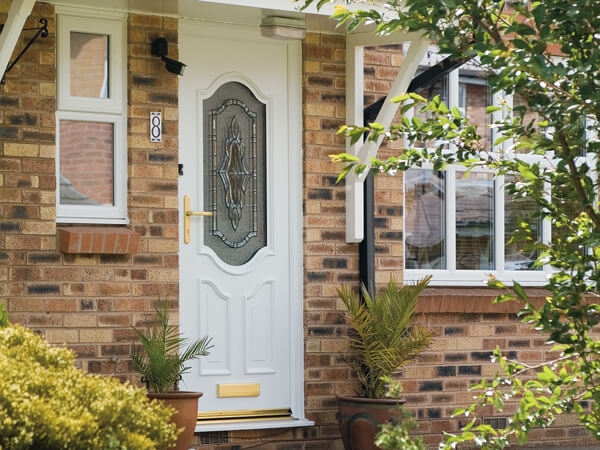 All of our Portofino UPVC doors have fully heat-welded mitred corners and mid rails. The multi-chambered UPVC profile also provides outstanding insulation and an immense standard of heat saving. Optional extras include a restrictor, low threshold for wheelchair access, plus side screens and top lights.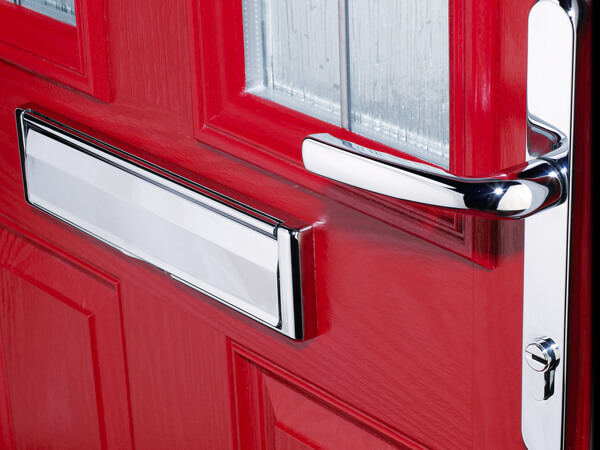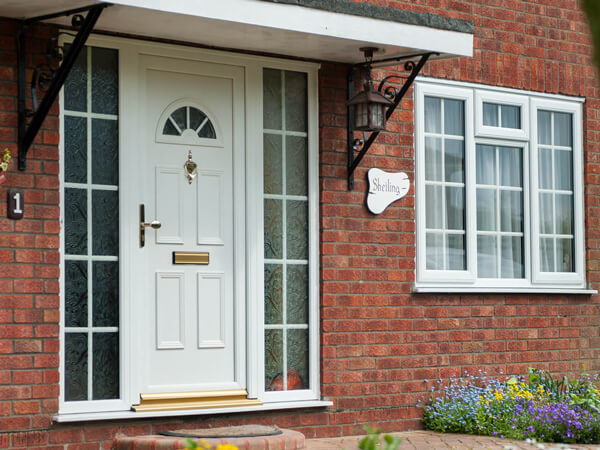 Portofino UPVC Doors
Our Portofino UPVC doors contain all of the very latest safety features. In addition, they also have multiple versatile features, including many practical necessities.
Click on each hotspot for more information on the key features of a Portofino UPVC door.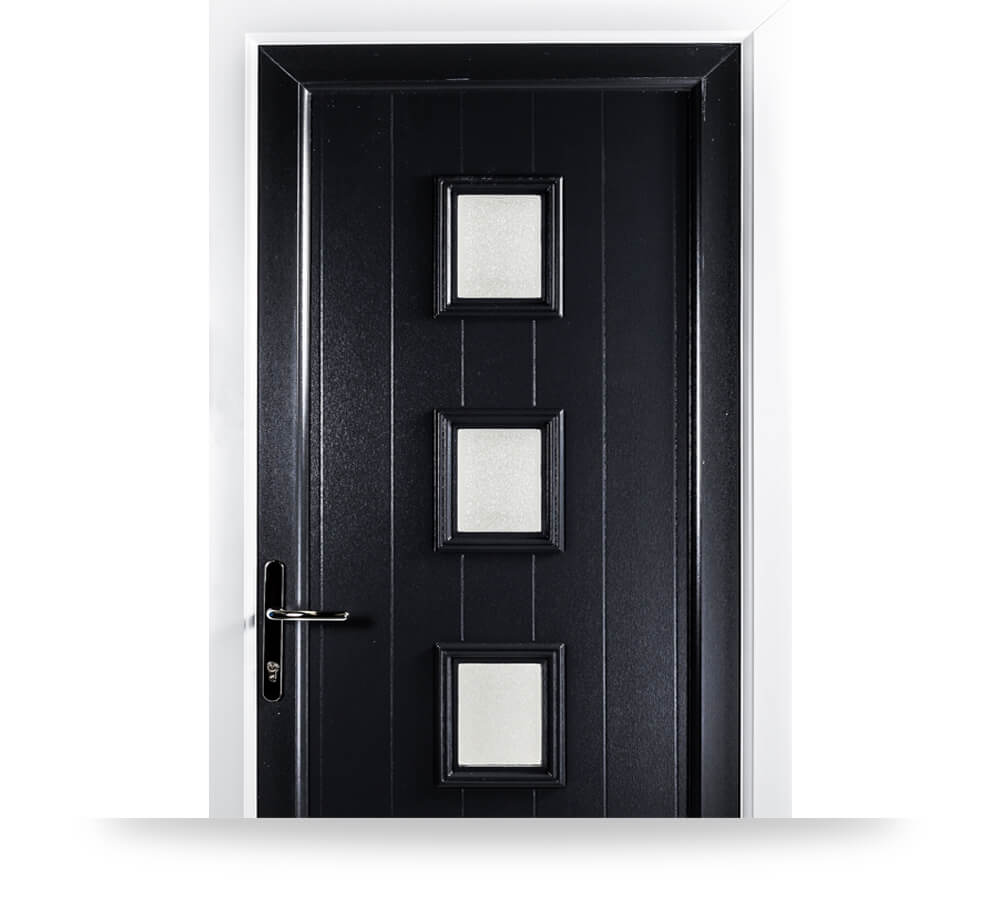 UPVC Panel Glass
Available with a wide range of glazing styles, including obscure and decorative glass.
UPVC Panel Hinges
Anti-crowbar technology that delivers ultimate strength. Horizontal and vertical adjustment that results in 360-degree compression on seals for weather tightness.
UPVC Panel Security
Featuring our robust shootbolt locking system, you can rest assured your UPVC Panel Doors will keep you home and family protected from the threat of break-ins.
UPVC Panel hardware
Our UPVC Panel Doors come with a range of hardware including letterboxes, knockers and handles in a variety of colours to suit your home, they're built to last with robust materials and quality finishes.
Don't forget, when we talk about a new front door, price and value are not the same thing…
Paying out for a new door from Joedan will come with many profitable returns.
Heat loss will be brought to a permanent halt after you have a Portofino UPVC door installed at home. The thermally insulating door frame and energy efficient glass units will see to that. This reduction in heat loss will make a substantial difference to your future energy costs, and the door will also lower your carbon footprint, which can only ever be a good thing for the environment.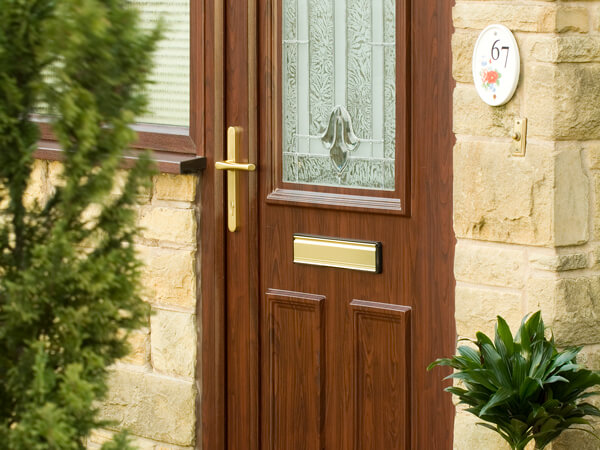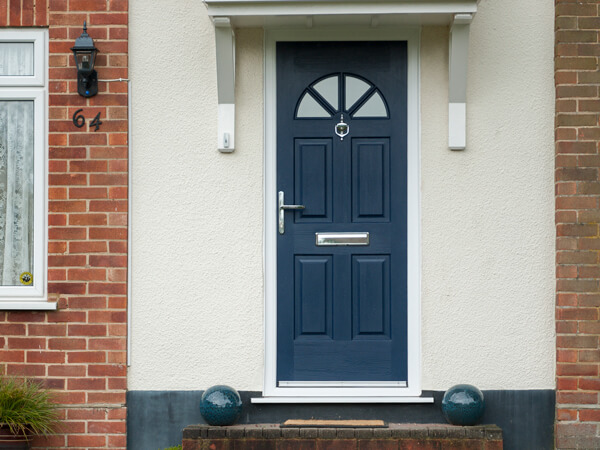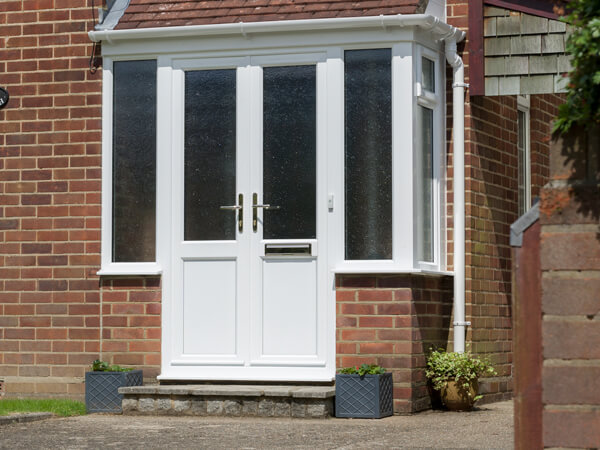 CREATE A STUNNING ENTRANCE
Doors are crucial to make a great first impression of your home. Our range of UPVC doors certainly bring the kerb appeal and each finishing touch is what makes each door unique to your home.
Colours for both sides of the door frame...
Any panelled Portofino UPVC front or back door is available in a huge range of colours including popular favourites like Golden Oak, Rosewood and White, and you can have matching coloured frames come with them. Take away the panelling and opt for a largely glazed door, and you have a far broader choice of colours to choose from. Adding textured or patterned glass to our Portofino UPVC doors, along with a host of hardware, will also enhance their charm and endear them to the watching world.
Quality hardware solutions for your doors
We're dedicated to door design and just as devoted to producing attractive, long-lasting hardware solutions for our delectable Portofino UPVC doors. The standard of craftsmanship that goes into each letterbox, locking system and hinge is exceptionally high. You can buy each category of hardware in different finishes so that your chosen furniture fits in with the overall character of the door. The hardware will also contribute to the resilience of the door.
INSPIRED? GET A FREE QUOTE TODAY!
Simply fill in your details for your free, no obligation quotation, and click "Get Quote"