Tom & Jordan's
Grey Flush Windows & French Doors
A faithful, modern update of an historic 1920's cottage for its new custodian
Flush windows perfectly matched the profile of the original windows…
Formerly lived in by his great grandparents, grandad and three younger brothers, this 1920's cottage has been in Tom's family for 100 years. Now the new custodian of the property, Tom wanted to renovate the building, but in a way that was true to its original character.
An old photo from the 1950's provided the design team with a blueprint for the windows. Collectively, it was identified that the flatness of our exclusive flush casement window, and the fact that its coloured bars and authentic monkeytail handles could be a hard grey in colour, made it the ideal contemporary substitute. This grey adds a great mood to the house, inside and out.
Tom's desire to have the kitchen flow into the garden for entertaining purposes and to be able to see as much of the outdoors as possible, led to the kitchen window being converted into French doors. They have completely changed the functionality of the space.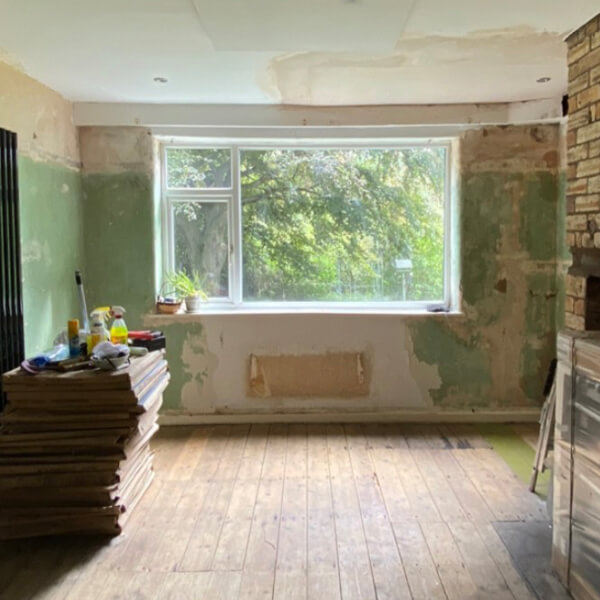 From start to finish in just four hours...
"It was a fantastic process throughout. All the hard work was done behind the scenes, and the fitters were really friendly and incredibly quick. They were also incredibly tidy and left the house as they found it."
Shared with his partner, Jordan, two dogs, and a flock of chickens, Tom is delighted with how the enhancements block out road noise, keep in warmth and have improved the aesthetic of the cottage. We're sure Tom's ancestors would be very proud of how he is continuing the legacy of the cottage.
View More Case Studies
INSPIRED? GET A FREE QUOTE TODAY!
Simply fill in your details for your free, no obligation quotation, and click "Get Quote"