Marcin & Magda's
Grey UPVC Windows & Solid Core Door
Magda was crazy about grey and people are now crazy for their house.
Marcin and Magda chose to commit to a window upgrade due to their old windows offering poor insulation and spoiling its look.
It was great foresight by Magda to observe other homes in her locality to uncover what kind of replacement windows and doors appealed to her. The homes that stood out most were those with grey-coloured windows and a complementary up-to-the-minute front door. She was particularly smitten with a door featuring aluminium panels framing the glazed sections and a chrome bar handle. To her delight, we had just the thing in our Solid Core Door range.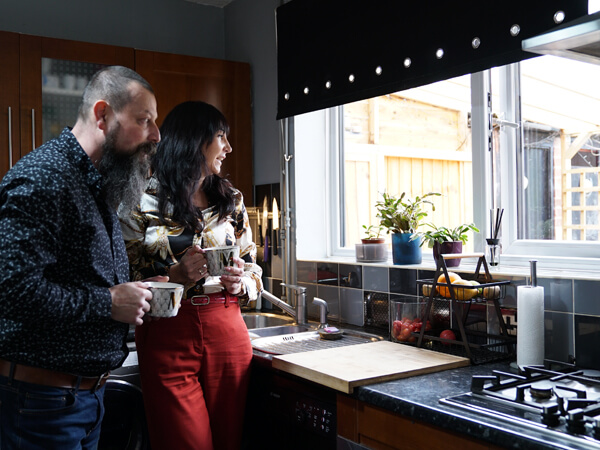 The helpfulness of the consultant involved encouraged them to go-ahead, who provided insightful guidance from the outset. One thing the consultant advised was the option of having different external and internal finishes, such as white frames on the inside and that unmistakable grey colour on the inside, with handles that matched.
Soon after the completion of the window and door installation, Marcin observed that their home seemed far more peaceful, with the noise generated by outside traffic nowhere close to as audible as it once was. This has made for a happier home life for the couple, just one of countless benefits.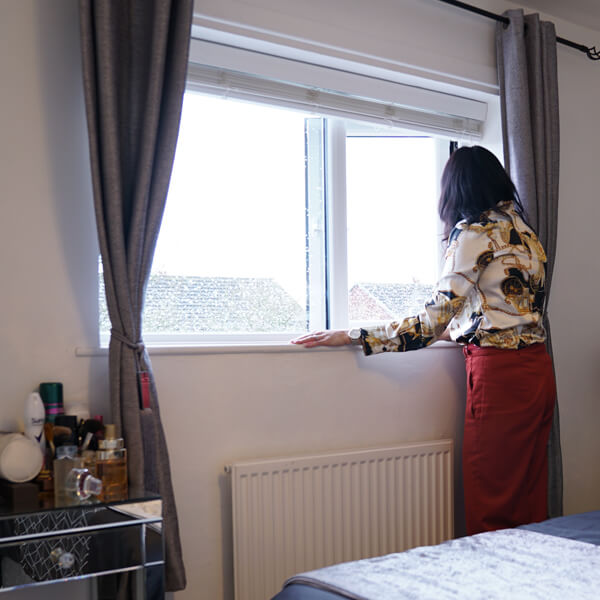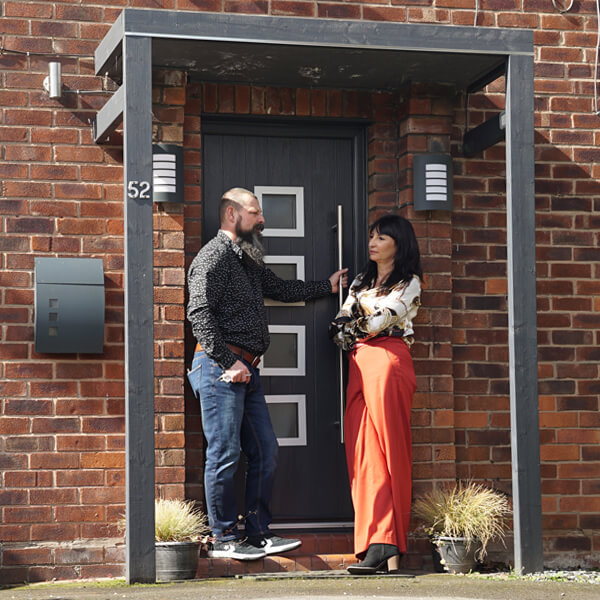 "It wasn't until we had our new windows and front door installed that we realised our home was far more than just a house. We're totally in love with its new look and it's given us a place we're proud to live in."
Marcin and Magda are delighted with the finished result. One of the most notable remarks they made was about how clean and tidy their home was left after our installers finished the work. They also commented on the speed and efficiency of the installation, and the high service standards.
View More Case Studies
INSPIRED? GET A FREE QUOTE TODAY!
Simply fill in your details for your free, no obligation quotation, and click "Get Quote"