We love it when we get the opportunity to supply and fit a host of home improvement solutions to the most extravagant residences. The lightness of Lusso aluminium means that all the bi-folding doors can be opened and pushed with barely any effort. Various types of opening are available, including in the lounge, so that the householder and the rest of the family can flit between indoor and outdoor living whenever they want.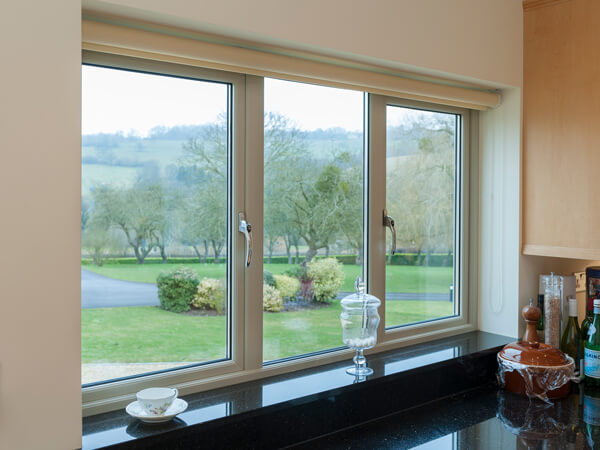 What makes an Lusso aluminium bi-folding door different from most other door solutions is that there's virtually no frame involved and a host of glass. Therefore, the views through the vast glazed panes are truly magnificent. Shutting the bi-folding doors will completely block out the elements and keep the various areas of the interior immensely comfortable.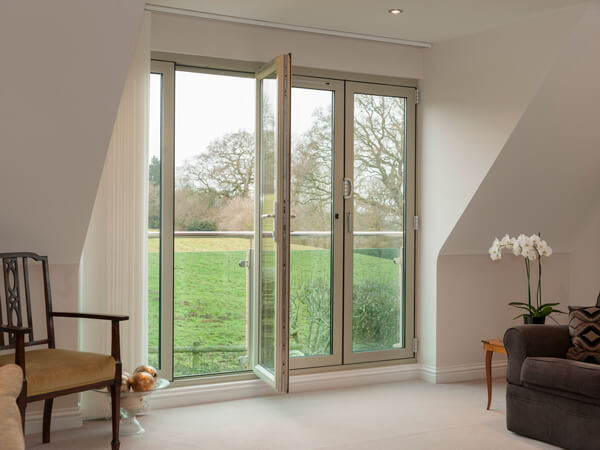 Choosing Chartwell Green as the finish for the doors and windows was a real masterstroke as it works so well against the cream coloured brickwork – Chartwell Green has a charm about it that you just can't mimic with any other colour. The installation of a timber door is another clever touch that you simply have to commend!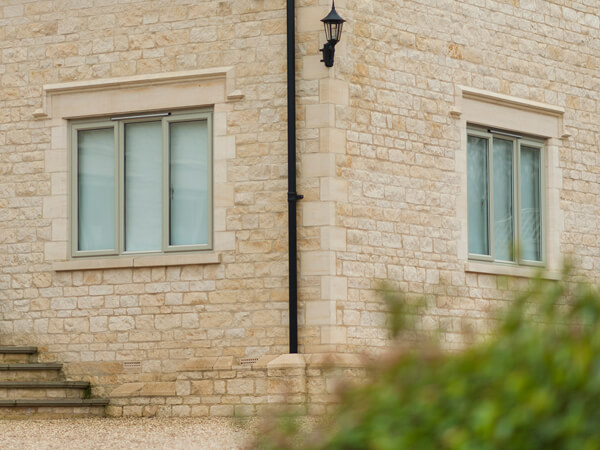 NEED MORE INSPIRATION? REQUEST A BROCHURE
Simply select the brochure(s) you would like to browse, fill in your details, and then click 'Download'.
Step 1 - Please select the brochure(s) you would like:
INSPIRED? GET A FREE QUOTE TODAY!
Simply fill in your details for your free, no obligation quotation, and click "Get Quote"