Back in the day, homeowners had no other choice except having hardwood windows and doors fitted to their homes. Today, window technology has advanced and you have the option of UPVC windows. This has helped companies like Joedan to fashion wood grain effect windows and doors that you could easily mistake for traditional timber windows and doors.
Woodgrain effect windows can make a huge difference in your property, significantly improving the carbon footprint of the house and also sustaining its aesthetics. A Golden Oak finish is added to the design.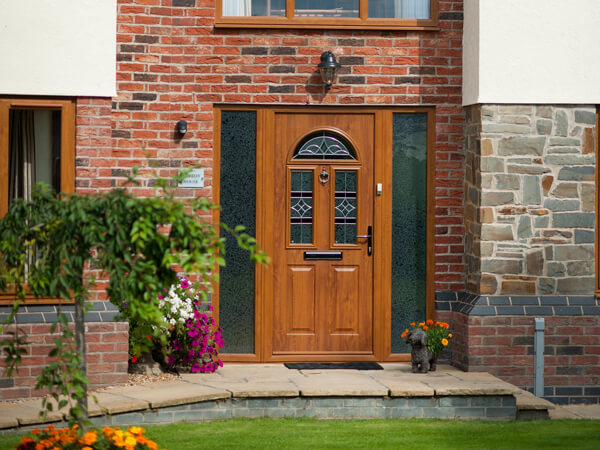 When you wake up in the morning, you'll enjoy a wonderful external view through the French doors in the bedroom, and the new main entrance (composite door) also provides a similar effect. When you zoom right into the wood grain detailing, you will be impressed to discover that it looks very realistic, and the close-up view of the hardware shows that it complements every single window and door.
If you're a big fan of French doors, you can go all-out by installing two further sets at the back entrance of the house. These are implemented to enhance your experience of patio and garden living. Our most conspicuous measure, however, is the design and installation of the made-to-measure UPVC windows on the upper floors – they steal the show.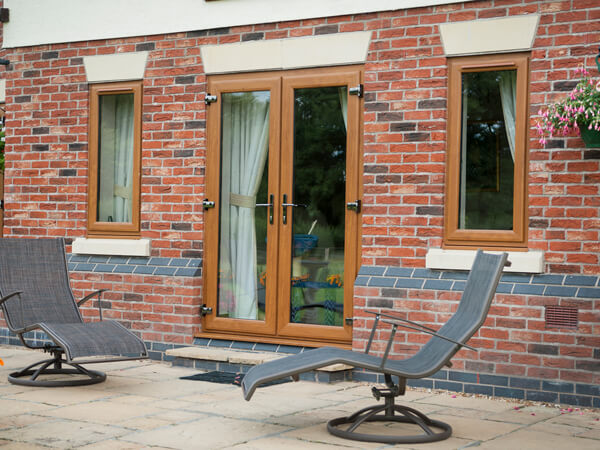 NEED MORE INSPIRATION? REQUEST A BROCHURE
Simply select the brochure(s) you would like to browse, fill in your details, and then click 'Download'.
Step 1 - Please select the brochure(s) you would like:
INSPIRED? GET A FREE QUOTE TODAY!
Simply fill in your details for your free, no obligation quotation, and click "Get Quote"