Cottage windows doesn't mean old and dated. Our heritage windows combine the best of traditional style with modern innovation to create a window that combines the best of old and new.
For many homeowners, it's crucial for their windows to stay in-keeping with the look and styling of their home. For those with period building, cottage windows will be a focal point that maintains the traditional look. Our cottage windows are designed with heritage charm in mind, no matter your style of property these windows will add a vintage flair and serious kerb appeal.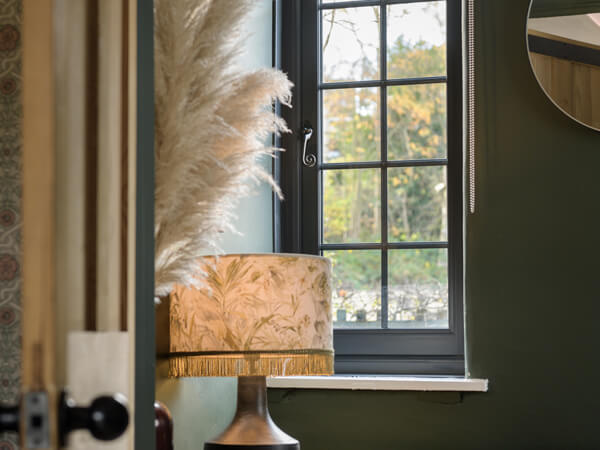 Joedan's Cottage windows are made with glazing bars which fashion a truly authentic style. Made with modern UPVC, our cottage windows provide high levels of energy efficiency and enhanced security due to the shoot-bolt locks, key locking handles and toughened glass. Our heritage windows will give you the best of both worlds, traditional cottage style combined with the benefits of modern glazing.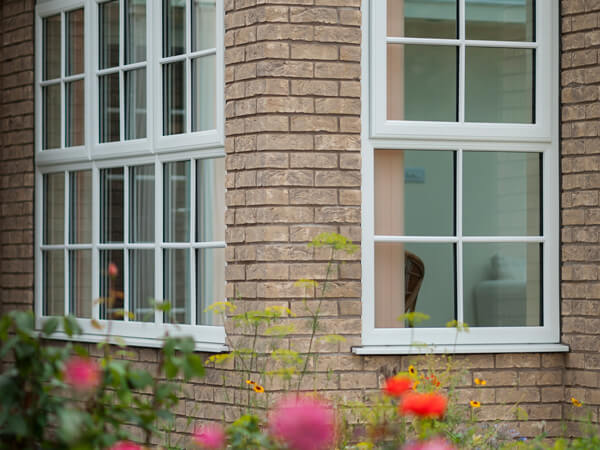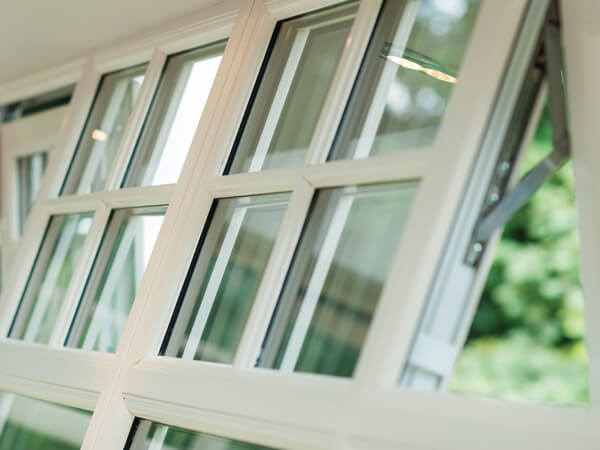 PERSONALISE YOUR WINDOWS
Once you have made a decision on your chosen window style, the fun can really begin. Choose from our wide selection of colours, glazing options and intricate hardware to customise your windows to your complement the look of your home.
An inspiring assortment of colours…
You will be stunned by how astonishingly good our aluminium colours look. A robust powder-coating process is what gives them that all-important durability and richness in texture so that when applied to the frame they truly sparkle. The beauty of RAL aluminium coloured windows is that they can be dual coloured and usually come in a choice of gloss or matt  finish.
Our house colours are featured, however we can offer you over 150+ colours, giving you complete artistic licence to find the right style and colour for you and your home.
An inspiring assortment of colours…
Looking for a standard colour that will remain on-trend always? We will always stock classic white UPVC windows, because they are classic for a reason. However, if you are looking for a colour that is unique and modern, we have a wide collection of colours, such as Chartwell Green, which sits alongside finishes of Irish Oak and Grey perfectly.
Glazing options for all your needs…
If you are looking to increase privacy in your home, our privacy glazing can do just that. This type of glazing is particularly useful in bathrooms. Despite the fact it blocks out the outside world, natural light is still able to pass through the glass successfully.
Meticulously crafted handles...
Whether you are looking for traditional or contemporary handles, we have it all. You'll find that each one of our handles have been intricately crafted by experienced craftspeople.
A locking system has been constructed in each handle so that your windows will stay securely fastened.
INSPIRED? GET A FREE QUOTE TODAY!
Simply fill in your details for your free, no obligation quotation, and click "Get Quote"
LEARN ABOUT OUR COTTAGE WINDOWS
Got questions about our cottage windows? There's a lot to consider when you're looking for heritage windows so we've answered some of the most common question about our frames below. If you have other questions or would like to talk through your project our experts are on hand to help.
What are cottage style windows?
Cottage-style windows are a traditional window design that has embedded charm and grace into British homes.
Known by some as Georgian windows, the cottage window is famed for its vintage and flawlessly aligned aesthetic. The inspiration behind it is the celebrated architectural look of windows during the Georgian period (1714-1830), rectangularly-shaped and customarily featuring six-over-six or nine-over-nine dissected panes. Its divided-pane design is so visually stimulating and offers extreme solidity.
Most cottage window designs are wood-framed, but many of the contemporary versions that have been developed are manufactured using materials like UPVC. Total precision and master craftsmanship are familiar distinctions of a cottage window, which has the carbon-copy balance and proportion that the Georgian era is so synonymous for.
Cottage windows are so functional, but that's not their only major quality. They're incredibly decorative and sure to uplift the appearance of any home. The call for cottage windows is still immense amongst those property owners wanting to impart some eternal elegance and historical charm into their dwelling. There is no indication that cottage windows will be deemed out-of-date anytime soon.
Which homes will suit cottage windows?
Cottage windows harmonise superbly with traditionally-styled properties that have some serious age behind them.
Classic window crafting techniques have been emulated to fashion our cottage windows so that they uphold the characteristics of their forerunners. They match perfectly with homes embracing long-established architectural styles.
Victorian residences, noted for their elaborate detailing and ornate design, are an excellent match for cottage windows. They share an enduring appeal, and both possess a grandeur and sophistication that's so scarce in much present-day architecture.
Homes from the Georgian period also align extraordinarily well with cottage window designs. Their design principles are close to identical and revolve around symmetry and proportion, rewarding you with a smooth amalgamation of flair and accuracy.
Edwardian properties, admired for their underplayed elegance and straightforwardness, profit from the polished charm that cottage windows possess, fusing easily with the fabric of such buildings.
Cottage windows are regularly nominated as a window replacement for many Listed Buildings and homes of historical interest as they obey preservation standards and provide modern performance. They have upheld the original integrity of so many of these most cherished homes.
And, of course, cottage locations out in the countryside or within picturesque villages are prime candidates for cottage windows. This window style will only ever intensify the cosiness and homely feel that traditional cottages embody.
You will find huge appeal in cottage windows if you desire replacement designs that salute the past and incorporate the latest technology. They promise to instil so much character and beauty into homes with an illustrious existence or that would benefit from some classic aesthetics.
Can you install cottage windows in a conservation area?
Most Local Planning Authorities view cottage windows favourably.
The rules for window replacement projects in conservation areas are very specific and must be adhered to so that the fitting of new designs doesn't impair properties in any towns and villages of historical importance and upset planners.
Local Planning Authorities will advise what window types they consider allowable in conservation areas and cottage windows gain their approval in most instances as they are accurately designed to preserve and protect the original architectural styling of older residences.
Cottage windows hardly deviate at all from traditional heritage windows in their styling, displaying authentic glazing bars, authentic hardware, and authentic finishes.
How can I customise my cottage windows to my home?
Why not personalise our cottage windows for your home.
Every home is unique in some way or another and our cottage windows will help you to retain the incomparable individuality of yours.
If it needs cottage windows in a very distinct style or size, Joedan will have no qualms about crafting its replacement cottage windows to suit so that they are attuned to the house.
Your choice of colourway is one of the most fundamental personalisation choices to make.
Joedan's Lusso aluminium-framed cottage windows can be supplied in 150+ colours, six of which are house colours – White Matt, White Gloss, Pebble Grey, Basalt Grey, Anthracite Grey, and Matt Black. Their UPVC counterparts are available in a diverse selection of shades too, from Chartwell Green to Hazy Grey.
Adorn the windows with attractive hardware elements (a stunning handle) and select a glass type – both essential finishing touches.
Can I add glazing bars to my cottage windows?
Glazing bars add beautiful detailing to cottage window designs.
The original purpose of glazing bars was to hold smaller panes of glass in place within the windowpane of a traditional window and they were a necessity.
They are not essential in contemporary cottage windows but are utilised by us for decorative purposes to give them an impressive façade and so that they convincingly ape windows found on period residences to please planners.
Glazing bars create the impression that the windows consist of small individual glass panes, when they just have one elongated pane.
Fitted internally and externally, how many glazing bars are applied to a cottage window all rides on the size of the design and the thickness of the bars themselves.