Joedan UPVC sliding sash windows and Box-Sash Windows are low maintenance – with energy efficient glazing and storm proof seals, meaning you'll save on your heating bills and never experience drafty windows, rattles or jams again. Tilt restrictors ensure a smooth and safe operation and will stay open in any position and ergonomically styled handles used for sliding operate the sashes safely.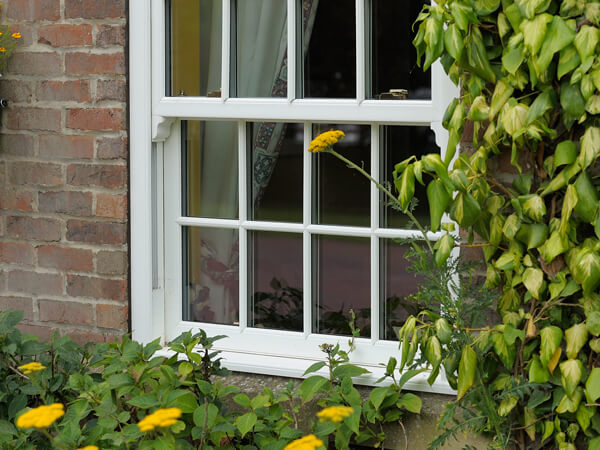 Key locking catches for extra security and peace of mind. Internally glazed, improving security because it means the glass cannot be removed from the outside and our sash windows are fully compliant with the latest Building Regulations.
Full choice of frame colours including brilliant white, and wood effects and even wood effects on white.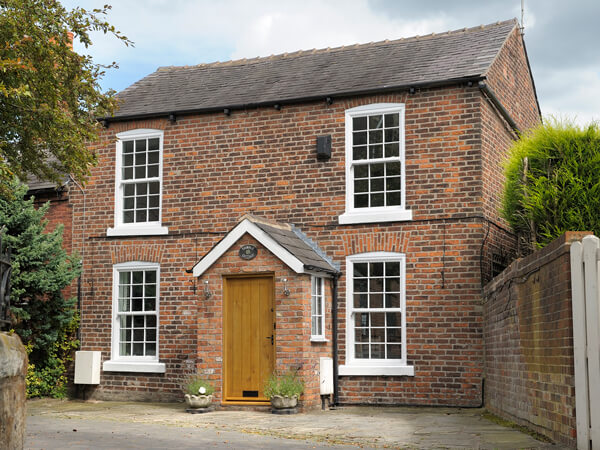 Do your sash windows have EXTREME protection?
At Joedan, we make security a priority and that's why we are thrilled to give you access to our Portofino collection, which gives you peace of mind.
Maximum security with centre VAULTBOLT and multi cam locking technology.
Maximum durability with UNIQUE superglide gearbox ensures smooth operation.
Maximum COMPRESSION and acoustics with interlocking hinge bolts and optimum weatherseals.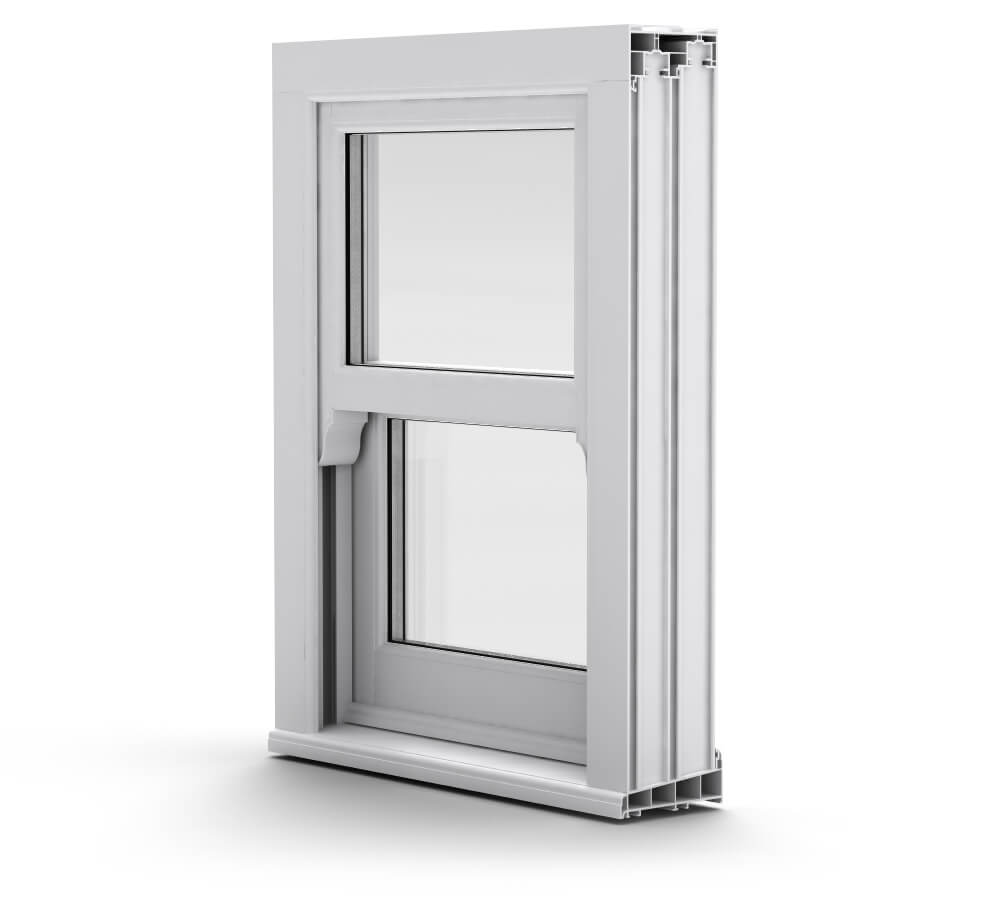 Sliding Sash Frame
Available in welded joints with 45-degree corner welds for a smooth, sleeker finish and mechanical joints to take the design to another level, the 90-degree welds give a more traditional sash window finish.
Ultimate Glass
High performance next generation glass for superb energy efficiency. With acoustic glass to block out the sound of a bust neighbourhood, or patterned privacy glass for a bathroom, we'll have the perfect solution for you.
Sliding Sash Locking
Secured using a snail cam that is fitted to the top face of the sash. By turning the lever, the cam is released from its keep, giving you the option of either a key-locking or non-locking system.
Sliding Sash Handles
Our handles come in a range of colours to suit your home, they're built to last with robust materials and quality finishes.
Weather Proofing
Wool pipe strips that provide an excellent layer of defence against the elements. Available with colour-matching wool pile to ensure that every detail of you window matches perfectly.
Versatile Design
As standard, our Sliding Sash Window also comes with a slide and tilt facility, allowing you to clean both the top and bottom sash from inside your home.
Joedan's sash windows are A+ energy rated as standard...
Here at Joedan, we are keen to do our bit to protect the environment for future generations and we know that many of our customers are also keen to do their bit and want the most energy efficient windows as possible.
Our energy efficient windows prevent heat generated within the home from escaping and capture the sun's FREE solar energy. Not only helping to protect the planet but also saving you money on your gas and electricity bills.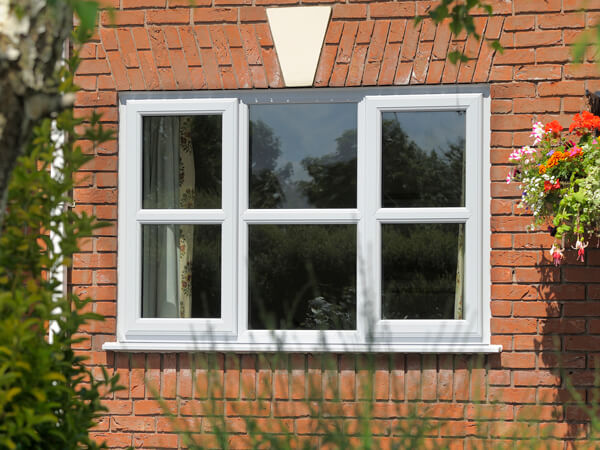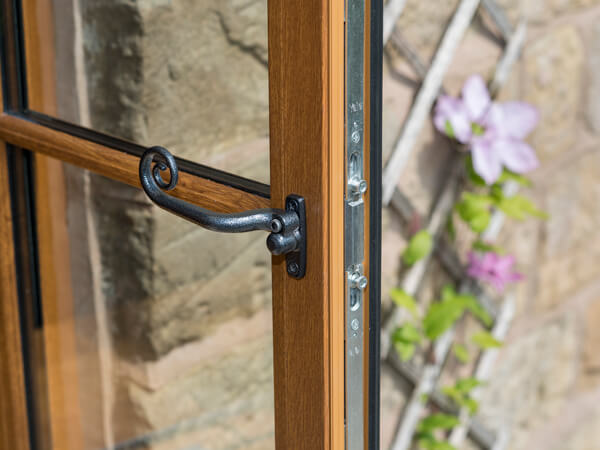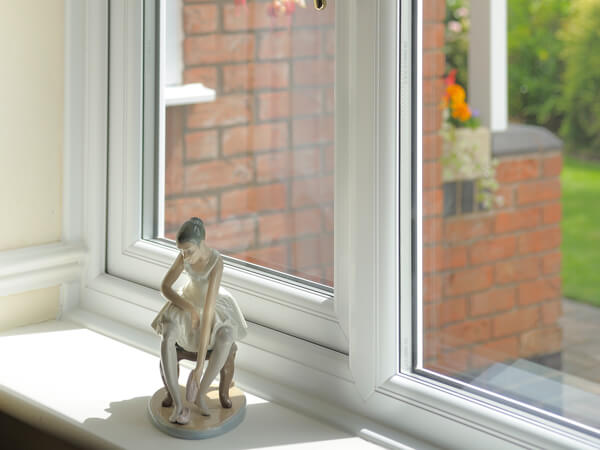 CUSTOMISE THE LOOK
After you have chosen the perfect window style for your home, the next stage is to personalise the window to your taste. Fortunately, we have an outstanding range of coloured finishes, glazing options and intricately crafted hardware for you to choose from.
A diverse choice of colours...
There is nothing wrong with going with a classic white UPVC window, but bear in mind that you also have the option to go for something more unique at Joedan. Our UPVC windows can be produced in a huge array of colours so you can choose trendy options such as Chartwell Green, which go well alongside finishes of Grey and Irish Oak.
All glazing options are catered for…
Privacy glazing is a fantastic solution for bathroom windows and front doors if you're looking to conceal your home from prying eyes whilst still being able to enjoy a healthy amount of natural light. It comes in many different guises, each of which serves the same purpose, to help you feel more relaxed when indoors, and it can be utilised in both double glazing and triple glazing if energy efficiency is a further consideration.
Carefully crafted handles...
Each one of our stunning and intricately made handles have been created by our skilled craftspeople to ensure a simple opening and closing of your windows.
Your windows will stay securely locked due to the intelligent locking system built into each and every handle.
INSPIRED? GET A FREE QUOTE TODAY!
Simply fill in your details for your free, no obligation quotation, and click "Get Quote"
LEARN MORE ABOUT OUR SLIDING SASH WINDOWS
If you're looking to replace your old sash window with new frames, it's expected you'll have questions around materials, energy-efficiency, conservation areas and design options. We've answered some of our most commonly asked questions below. If you have any other questions our team will be happy to help, or you can visit your nearest design centre to see our window range for yourself.
What are sliding sash windows?
Sliding sash windows are a classic and versatile style of window commonly found in many traditional and historic buildings.
These windows consist of two vertically sliding panels or sashes. They were traditionally made of wood, though Joedan's modern versions use UPVC. Each sash is counterbalanced by weights hidden within the window frame, allowing them to move up and down with ease.
Sash windows are known for their elegant and timeless appearance. They provide excellent ventilation control, as you can slide one or both sashes to adjust the airflow. Additionally, sash windows are popular for their ability to maintain the architectural integrity of older homes.
Today, modern versions of sliding sash windows are available at Joedan, with advanced features such as double glazing for improved energy efficiency and enhanced security measures. Their enduring charm and functionality continue to make them a popular choice for homeowners and architects alike.
How do you open sliding sash windows?
Joedan's sash windows are simple to operate.
To open our sliding sash windows, begin by locating the discreet latch situated on the lower sash of the window. Gently lift or slide the latch, depending on its design, to release the sash.
Once unlocked, grasp the bottom sash and lift it upward, allowing it to smoothly glide along the vertical track. This motion permits you to control the ventilation as needed.
To close the window, simply reverse the process, ensuring the sash is firmly locked in place, preserving the aesthetics and functionality of these classic sliding sash windows.
How can I customise my sliding sash windows?
You can customise your Joedan sliding sash windows with our colour, hardware, and glazing options.
Customising your sliding sash windows allows you to add a personal touch and enhance the aesthetic appeal of your home.
You can choose from a wide range of coloured finishes to complement your home's exterior or interior decor. Whether you prefer a classic white finish, a rich wood grain appearance, or a vibrant colour that stands out, there are options to suit your style.
Additionally, you can select from various glazing options, including decorative patterns, frosted glass, or energy-efficient double and triple glazing, which can improve insulation and reduce energy costs.
To complete the customisation, you can opt for our intricately crafted hardware, such as stylish handles and locks, to add both functionality and elegance to your sliding sash windows. These customisation options not only make your windows unique but also allow you to tailor them to your specific preferences and needs.
Are sliding sash windows suitable for conservation homes?
Sliding sash windows are often an ideal choice for conservation homes.
These classic windows, known for their timeless elegance, can seamlessly blend with the architectural styles of historic and conservation properties. Their traditional appearance closely mimics the original windows commonly found in such homes.
Conservation authorities and preservationists typically endorse sliding sash windows because they help maintain the historical character of the building. However, modern advancements in window technology now offer energy-efficient and durable options that meet contemporary standards while preserving the authentic look of the property.
Sliding sash windows are indeed suitable for conservation homes, effectively combining classic aesthetics with modern functionality while meeting the stringent requirements of historical preservation.
Do you provide aftercare for the windows you install?
At Joedan, we are committed to providing comprehensive aftercare for your replacement windows.
We understand that our relationship with our customers extends far beyond the installation process. Our dedicated aftersales department is here to ensure that your experience with our products remains a positive one.
Our aftercare service is designed to be convenient, and customer focused. When you reach out to us, your call is answered by our dedicated receptionists who will promptly direct you to the appropriate office or department based on your specific needs. We take pride in not employing call centres or automated phone systems, ensuring that you can connect with a real member of our staff without any hassle.
Should you encounter any issues or require assistance with your products, our regional offices have their own team of experienced service staff. You can easily speak to a service engineer who will provide guidance over the phone. If the issue cannot be resolved remotely, we will promptly arrange a free service call to your home at a time that suits you.
Our goal is to assess and rectify any problems, ensuring that your replacement windows continue to meet our high standards of quality and performance. Your satisfaction and peace of mind are our top priorities throughout the entire lifespan of our products.