Joedan UPVC sliding sash windows and Box-Sash Windows are low maintenance – with energy efficient glazing and storm proof seals, meaning you'll save on your heating bills and never experience drafty windows, rattles or jams again. Tilt restrictors ensure a smooth and safe operation and will stay open in any position and ergonomically styled handles used for sliding operate the sashes safely.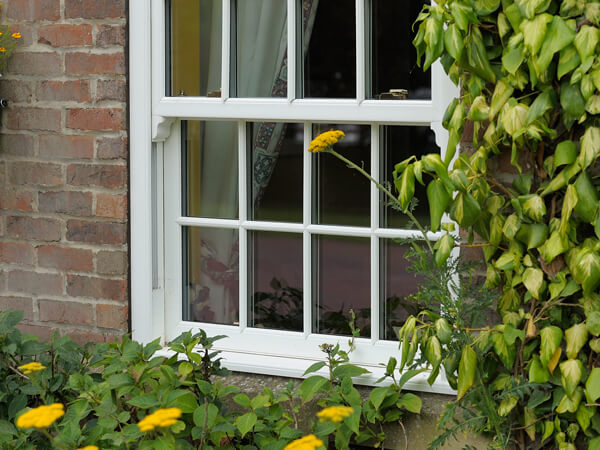 Key locking catches for extra security and peace of mind. Internally glazed, improving security because it means the glass cannot be removed from the outside and they are fully compliant with the latest Building Regulations.
Full choice of frame colours including brilliant white, and wood effects and even wood effects on white.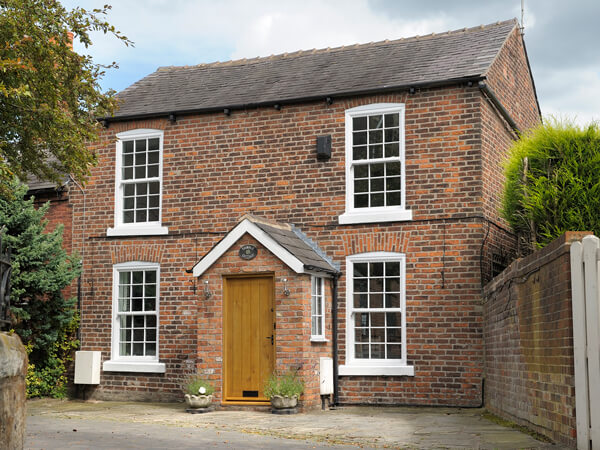 Do your sash windows have EXTREME protection?
At Joedan, we make security a priority and that's why we are thrilled to give you access to our Portofino collection, which gives you peace of mind.
Maximum security with centre VAULTBOLT and multi cam locking technology.
Maximum durability with UNIQUE superglide gearbox ensures smooth operation.
Maximum COMPRESSION and acoustics with interlocking hinge bolts and optimum weatherseals.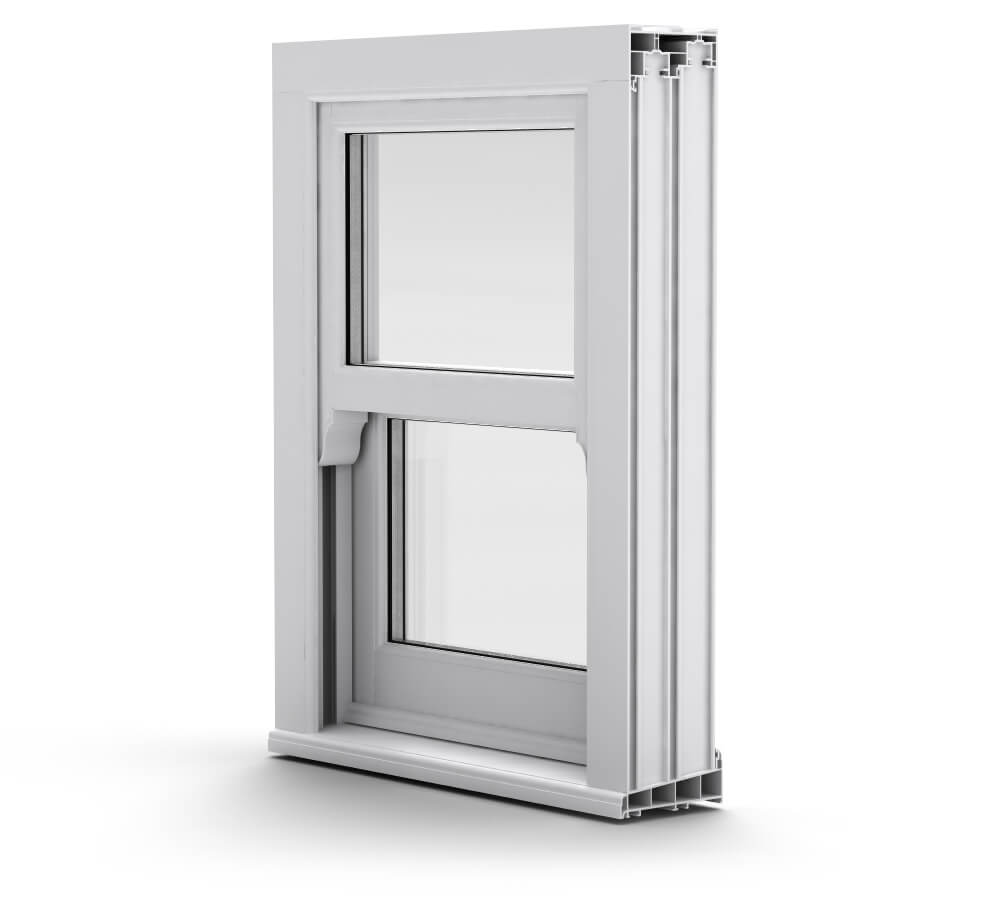 Sliding Sash Frame
Available in welded joints with 45-degree corner welds for a smooth, sleeker finish and mechanical joints to take the design to another level, the 90-degree welds give a more traditional sash window finish.
Ultimate Glass
High performance next generation glass for superb energy efficiency. With acoustic glass to block out the sound of a bust neighbourhood, or patterned privacy glass for a bathroom, we'll have the perfect solution for you.
Sliding Sash Locking
Secured using a snail cam that is fitted to the top face of the sash. By turning the lever, the cam is released from its keep, giving you the option of either a key-locking or non-locking system.
Sliding Sash Handles
Our handles come in a range of colours to suit your home, they're built to last with robust materials and quality finishes.
Weather Proofing
Wool pipe strips that provide an excellent layer of defence against the elements. Available with colour-matching wool pile to ensure that every detail of you window matches perfectly.
Versatile Design
As standard, our Sliding Sash Window also comes with a slide and tilt facility, allowing you to clean both the top and bottom sash from inside your home.
Joedan's sash windows are A+ energy rated as standard...
Here at Joedan, we are keen to do our bit to protect the environment for future generations and we know that many of our customers are also keen to do their bit and want the most energy efficient windows as possible.
Our energy efficient windows prevent heat generated within the home from escaping and capture the sun's FREE solar energy. Not only helping to protect the planet but also saving you money on your gas and electricity bills.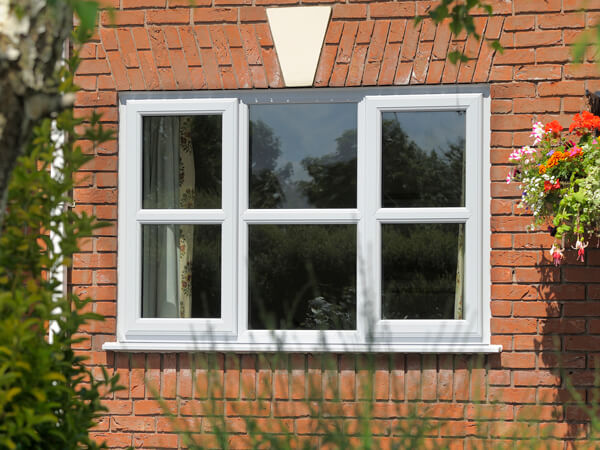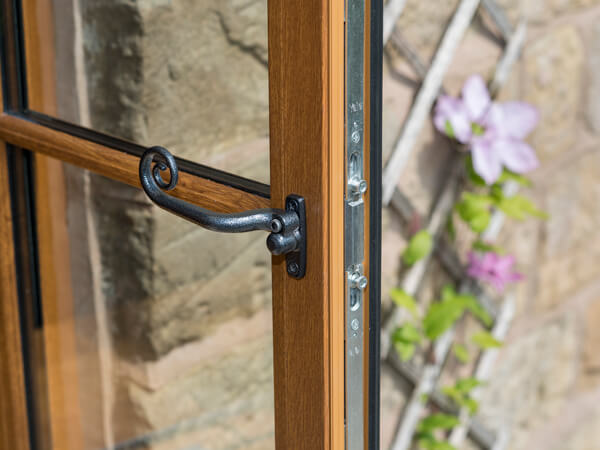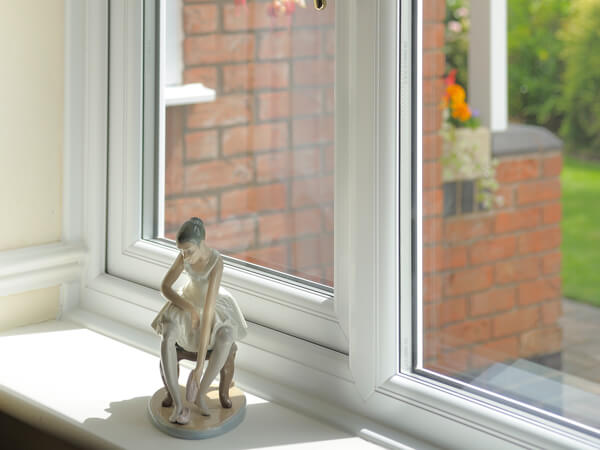 CUSTOMISE THE LOOK
After you have chosen the perfect window style for your home, the next stage is to personalise the window to your taste. Fortunately, we have an outstanding range of coloured finishes, glazing options and intricately crafted hardware for you to choose from.
A diverse choice of colours...
There is nothing wrong with going with a classic white UPVC window, but bear in mind that you also have the option to go for something more unique at Joedan. Our UPVC windows can be produced in a huge array of colours so you can choose trendy options such as Chartwell Green, which go well alongside finishes of Grey and Irish Oak.
All glazing options are catered for…
Privacy glazing is a fantastic solution for bathroom windows and front doors if you're looking to conceal your home from prying eyes whilst still being able to enjoy a healthy amount of natural light. It comes in many different guises, each of which serves the same purpose, to help you feel more relaxed when indoors, and it can be utilised in both double glazing and triple glazing if energy efficiency is a further consideration.
Carefully crafted handles...
Each one of our stunning and intricately made handles have been created by our skilled craftspeople to ensure a simple opening and closing of your windows.
Your windows will stay securely locked due to the intelligent locking system built into each and every handle.
INSPIRED? GET A FREE QUOTE TODAY!
Simply fill in your details for your free, no obligation quotation, and click "Get Quote"