Do You Know That Joedan can Supply and Fit Doors / Patio Doors / Bi-Folds / Windows for Your Extension?
Do You Know That Joedan can Supply and Fit Doors / Patio Doors / Bi-Folds / Windows for Your Extension?
There's lots to consider when you're having a new extension built, but if you're looking for a first-rate company to supply and fit windows and doors, we can help.
Our range of bi-folding and patio doors will open up your extension to the outdoors, bridging the gap between the inside and out, and our low-maintenance windows will give you the perfect view.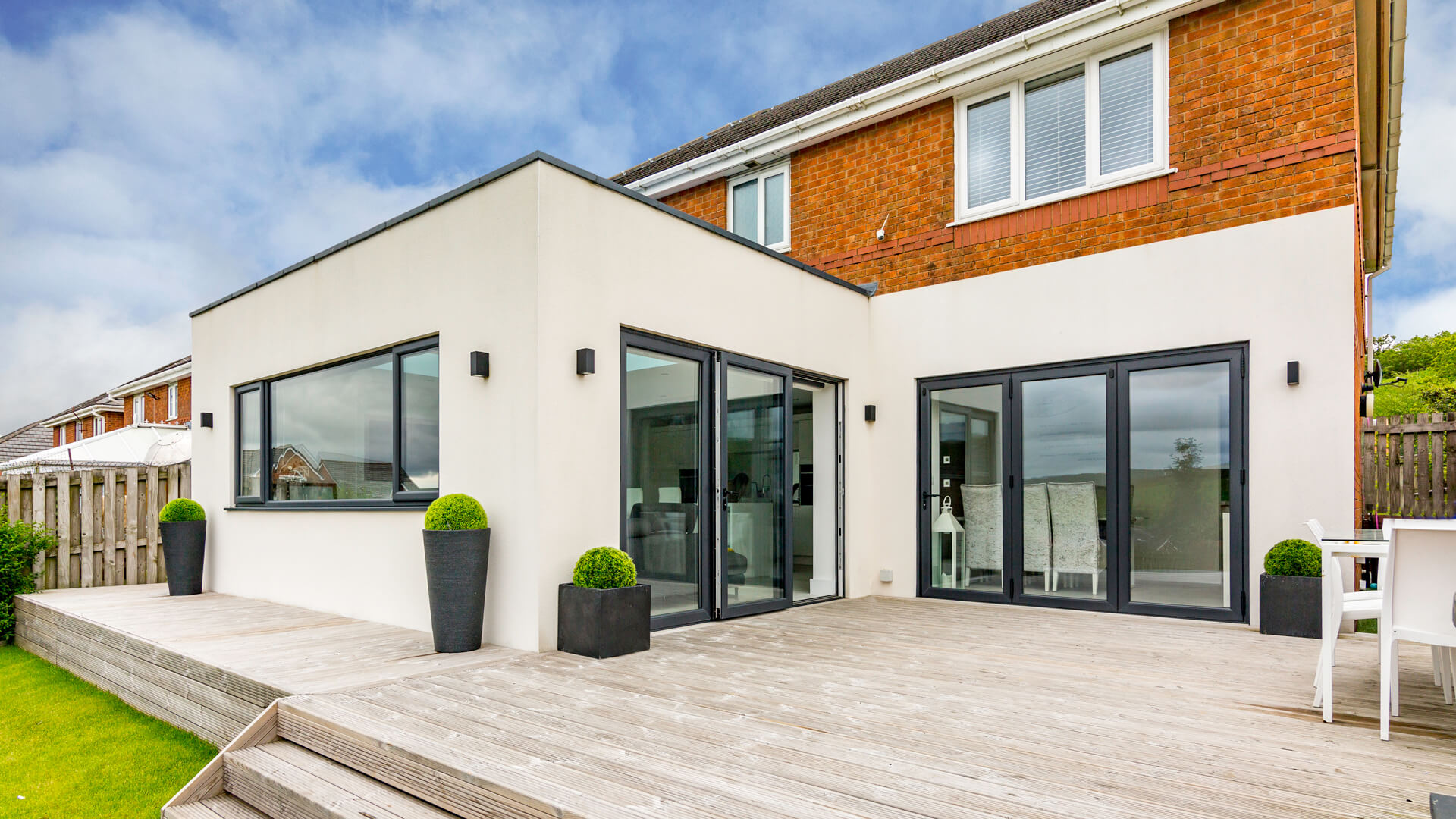 If you've chosen to invest in your home with a new extension, it doesn't make sense to cut corners with the windows and doors.
Joedan has an exceptional reputation for installing market-leading, quality products and providing outstanding customer service. Homeowners can make full use out of our comprehensive design services to find the perfect window and door fit for their extension.
At Joedan, we understand that energy efficiency is a serious concern for modern homeowners. Not only will our energy efficient windows and doors ensure your extension feels comfortable throughout the year, but they will reduce excess energy consumption, saving you money on your energy bills and helping the planet too.
Adding value to your home shouldn't be stressful. Joedan's team of experienced installers are efficient, flexible and aim to keep our customers in the loop at every point of installation. We will do our best to ensure you enjoy the process of seeing your dream living space come to life.
Treat your extension to a touch of luxury at an affordable price. There will be no need to replace your extension's windows and doors for years to come. Our collection of exclusive windows and doors are built to last, as our 10 Year Guarantee demonstrates.
We have five Design Centres throughout the region. Why not pop in, speak to Joedan's friendly team of advisors and see our selection of windows and doors up close. Find your nearest Design Centre here.