Securing Your Home This National Home Security Month
Securing Your Home This National Home Security Month
As the days grow shorter, home burglaries tend to rise. This unfortunate trend makes many homeowners acutely aware of the importance of home security during the Autumn months, as revealed by a survey conducted by security experts, ADT, showing that 76.5% of us are more concerned about our home safety during this time.
Despite being aware of it, burglary rates still remain disappointingly high in many areas across the country. To emphasise the significance of taking proactive measures to secure your home, October is designated as National Home Security Month, an annual campaign initiated in 2013.
You can use their postcode checker to gauge the safety of your neighbourhood, but it's essential to remember that any inkling of insecurity in your home demands immediate action, as negligence can invite criminal activity.
One of the critical aspects of fortifying your home is through the selection of the right security features, and windows and doors play a pivotal role in this.
Doors
Doors serve as the primary entry points to our homes, and burglars are well aware of this fact. Shockingly, 76% of domestic burglaries in England and Wales involve intruders gaining access through a door, as per the Office for National Statistics (ONS).
Lock snapping is a common tactic used by burglars to manipulate doors open, and door cylinders that extend beyond the depth of a mere £1 coin are particularly vulnerable to this method. To ensure the security of your doors, it is essential to check your cylinders for this weakness.
In our extensive range of replacement doors, you can find composite doors equipped with 3-star locking cylinders, which hold the highest security rating to resist attacks. These cylinders meet the standards of PAS 24, TS007, and Building Regulations Part Q.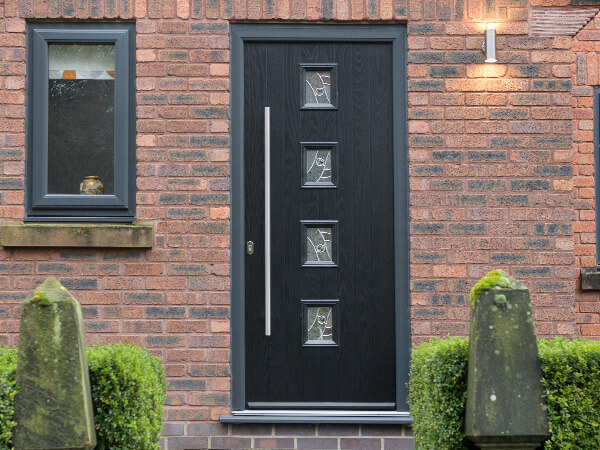 Windows
Windows are another vulnerable point when it comes to home security, with ONS data indicating that 30% of burglaries occur with a burglar gaining entry through a window.
Burglars often employ tools like screwdrivers, chisels, or bars to lever open a window, or they may attempt to force out the glazed unit. However, our UPVC windows are designed to thwart these efforts. They incorporate a robust 9-point locking system, complete with two high compression bolts and heavy-duty 'Herculean' hinges. Additionally, we use internal beading on the glass in our UPVC windows, making it nearly impossible for the panes to be removed from the outside.
Similarly, our aluminium windows offer enhanced security with a high-security bead, heavy-duty 'Herculean' hinges, a multi-point key locking system, reinforced aluminium material for added strength, and interlocking vector excluders between the opening sash and frame, preventing forced entry attempts.
Feature Doors
When considering home security, it's important to look beyond the front and back door and windows, but also at feature doors like French doors, patio doors, and bi-folding doors.
Feature doors are attractive entry points for burglars, and it's vital to ensure their security. One common method used by burglars is levering these doors open, which can be made easier if the locking mechanisms are subpar.
To address this concern, Joedan offers a range of feature doors with robust locking systems. These doors are designed to provide enhanced security, deterring potential intruders.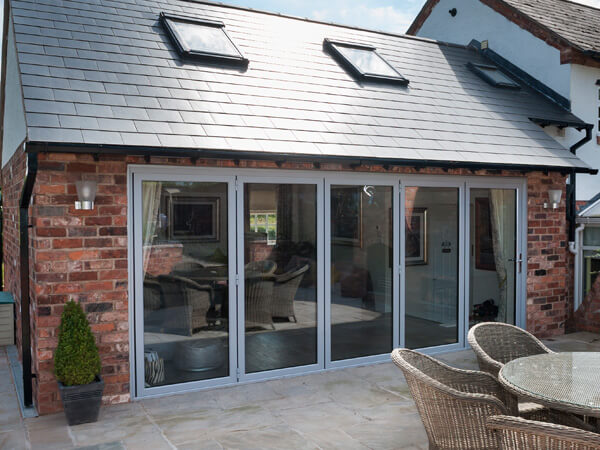 National Home Security Month serves as a timely reminder to prioritise the safety of your home. Your choice of doors, windows, and feature doors plays a crucial role in fortifying your home against potential threats. Book an appointment to learn more about our top-of-the-range security features.
BROWSE OUR WINDOW & DOOR RANGES
Our made-to-measure windows and doors have the potential to change your home not just on the outside, but the inside too. From the very latest energy saving windows in maintenance free UPVC to a host of replacement doors – all guaranteed to fit perfectly with your home.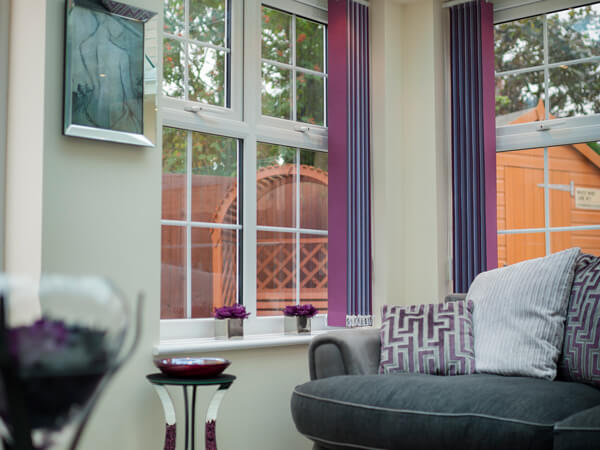 REPLACEMENT WINDOWS
Make your home warmer, quieter and more secure by fitting our very latest energy efficient replacement windows.
VIEW WINDOW RANGE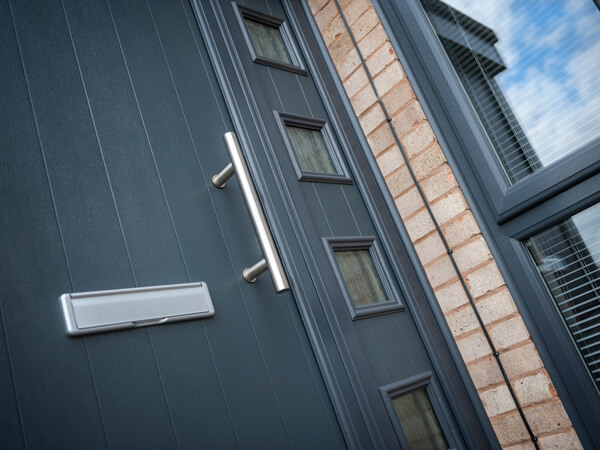 REPLACEMENT DOORS
Our range of replacement doors offer all the advantages of low maintenance and high levels of security for total peace of mind.
VIEW DOOR RANGE
REQUEST YOUR FREE QUOTE
Simply fill in your details for your free, no obligation quotation, and click "Get Quote"