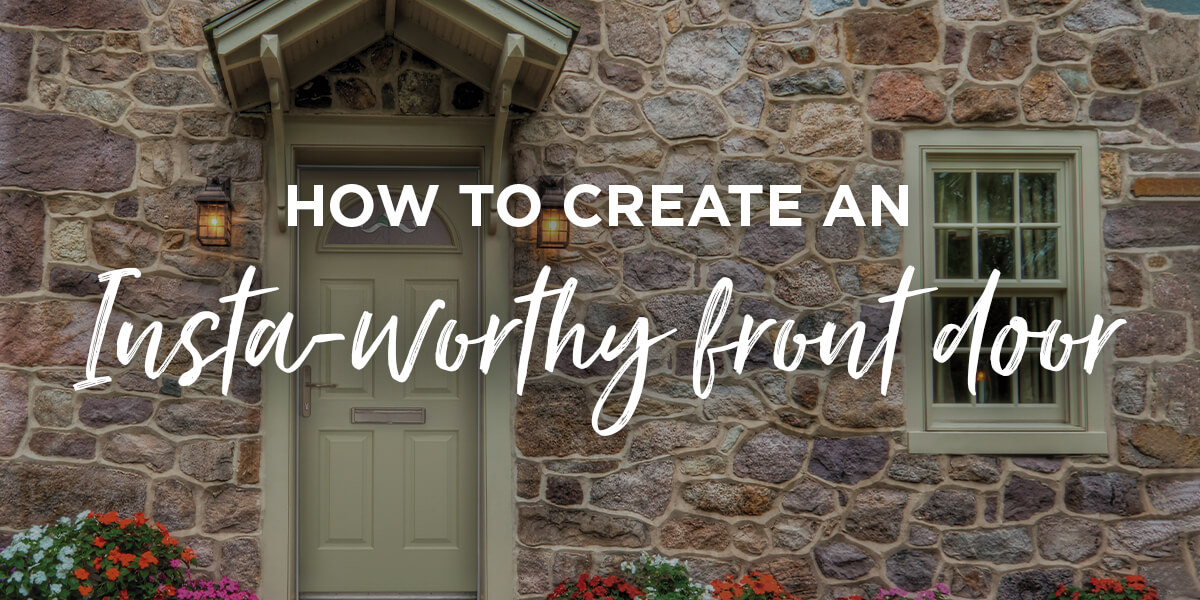 In its present condition, would you be happy and comfortable showing off your front door on Instagram? 
It has become a popular trend for homeowners to take a snap of their front door and share a picture of it on the photo sharing site – just enter the hashtags #frontdoor and #frontdoors to view thousands of examples. 
When you do that, you will see many spectacular front doors from around the world, most of which couldn't possibly fail to impress a visiting house guest. 
Do you think your front door would also earn lots of 'likes' online and wow visitors? 
If you suspect not, Joedan can advise you on how to make it Insta-worthy:
Coloured finish
The colour of your front door will be one of the most vital aspects, whether you decide to repaint your current door or get a new front door installed. 
It will come as no shock to you that grey, white and black tend to be the most favoured coloured finishes for front doors, but on local streets, you will spot plenty of Duck Egg Blue, Plum and Teal designs. 
To get the right door coloured finish, account for your own taste, and also the age, style and character of your house.
Door wreath
It was almost only ever over the Christmas period that you would see wreaths on front doors, but they're used all the time nowadays. 
There are instructional videos on YouTube, and other video sharing platforms, that you can follow if you fancy making your own wreath, or take the easier option and just buy a pre-made fake or real wreath. 
A door wreath for the summer should include summery colours e.g. orange, pink and red.
Plants
And it's not just wreaths that Instagrammers like to use to make their front doors look the business. Planters are also often placed on either side of a front door. 
Twin potted bay trees are particularly good for giving a door a smart look and drawing attention.
They need to be well-manicured though, and it's important that any planters or hanging baskets are regularly watered too so that they don't die out and do your door no favours!
Our replacement door range is full of Instagrammable designs, all of which are guaranteed to go down a storm on social media. Take a look through them here.