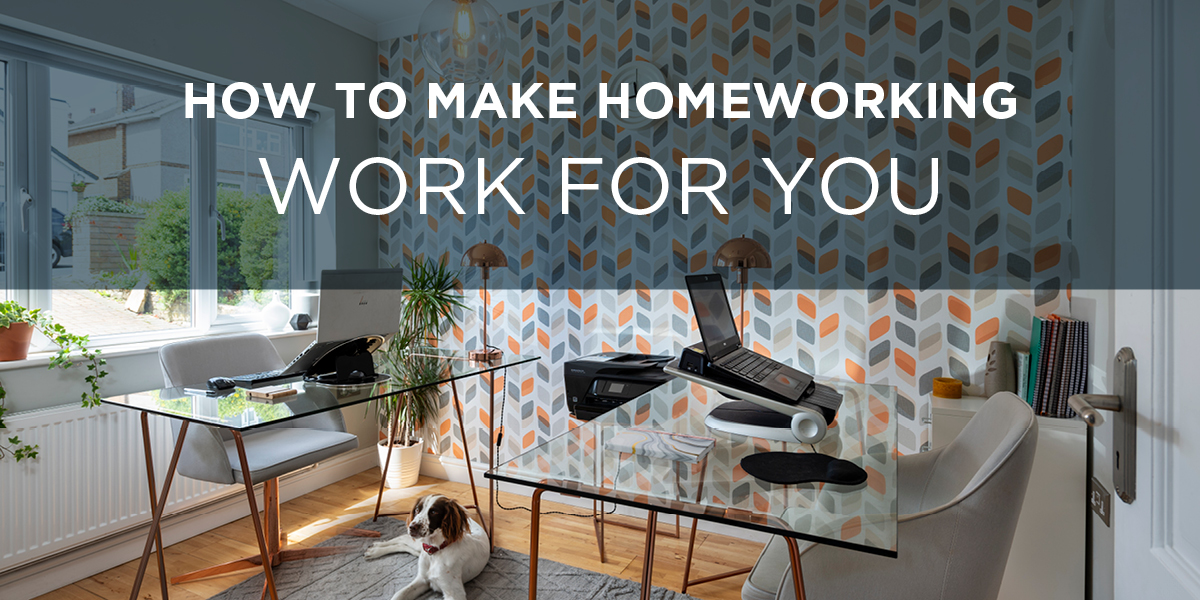 In recent weeks, a growing number of businesses, including many high-profile companies, have announced that they will be giving their employees the option of working from home permanently, or at least more often. 
Has your boss said you can do it? 
If you have been homeworking for much of the last year, you will know only too well that it requires strong self-discipline, so e.g. no rolling out of bed late or clocking off earlier than you should be. 
Your workspace at home is also important and must offer an environment that's going to keep you working hard. 
This is how to create the perfect space for part-time or permanent homeworking:
Work Area
First of all, you need to find a spot in the house where you can get on with your work without being distracted by anyone else. 
It also needs to be spacious enough for any office furniture and equipment you require to work efficiently and in the utmost comfort. 
Unless you have a dedicated study, you could establish a work base up in an attic or somewhere on ground level where you can lock yourself away.
French / Patio / Bi-Folding Doors
Spring is here, and with summer on the horizon, we'll, hopefully, get lots of bright, warm and sunny days. 
Get as much of that light into your chosen working area as you can, perhaps having French, patio or bi-folding doors installed to draw it in, as it will keep your mood high whilst working away. 
Leaving the doors that connect your workspace to the outdoors open on a hot day will also make working in warmth less of a struggle.
Houseplants
Is your job quite stressful, or does working from home sometimes cause you to get a little bit anxious?
Scientific researchers have found that adding plants to home workspaces can help ease the stress and anxiousness felt by homeworkers, and be great for your mental health. 
Examples of houseplants you could bring indoors include a spider plant, or a cactus, if you want a hard-to-kill plant. Just ensure your houseplants receive enough light and are regularly watered.
All of your door-related requirements can be dealt with by Joedan. We'd love to do the job of making your job a lot easier. View our door range here.