Our many window and door products really need to be viewed in person so that you can see and feel the quality and detail that they offer.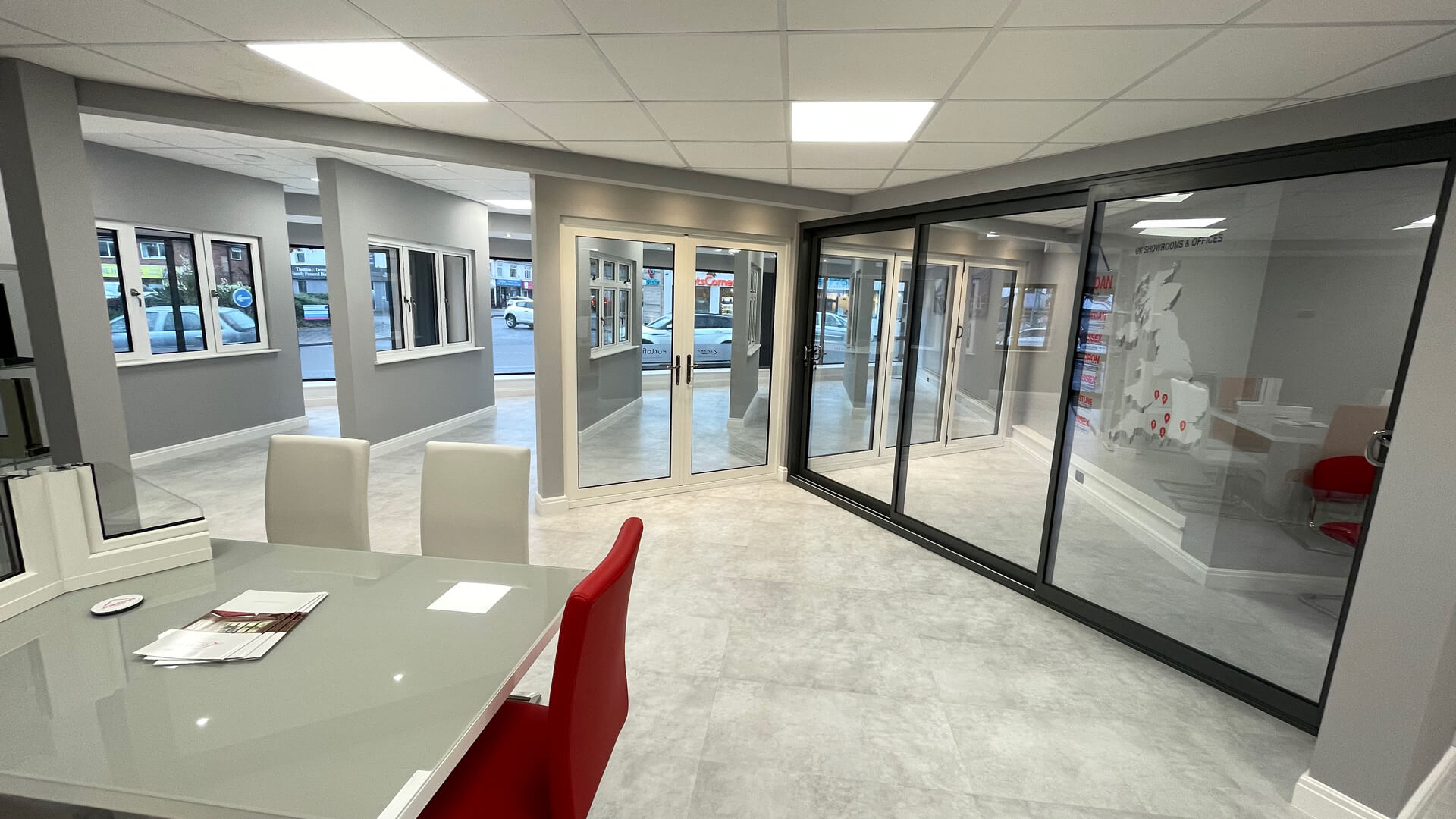 It's easy for you to do that at Joedan as they have a very wide presence, with no less than five fantastic Design Centres for you to visit – some companies don't have one public outlet, never mind five of them!
Headed by our 'flag ship' Design Centre in Tewkesbury – Gloucestershire, our other Design Centres are located in Bournemouth – Dorset, Newport – Isle of Wight, Orpington – Kent and Winchester – Hampshire.
All our Design Centres are packed full of superb high-quality bespoke products on display enabling you to see and touch them, in a relaxed environment at your own leisure. This also allows you to operate the products on show and our friendly, experienced sales team are on hand if you have any questions to ask.
Four of our showrooms are open for walk-ins and appointments from Monday to Friday, 9am to 5pm and Saturdays by appointment only. Our Bournemouth Design Centre is the only one which currently runs on an appointment only basis.
One of our friendly advisors will greet you at the Design Centre of your choice and provide a guided tour. Importantly, they'll listen and based on your requirements, will introduce you to what they believe to be the most appropriate products to suit your individual needs and requirements.
Maybe bring along some measurements and photographs to help them understand what you want, which will also help us if you ask to have a quotation prepared on the day.
Find out why we've been a leading figure in the industry for nearly 40 years and call in at a Joedan Design Centre today – it will be a trip that's worth making.