Christmas truly is the most wonderful time of the year.
And with many of us putting up the tree by December 1st this year, you may be wondering what else you can do to bring extra Christmas cheer to your home.
Homeowners shouldn't overlook the potential of using their windows and doors to make a great festive impression. After all, why should our trees and fireplaces get all the love?
Read on for the best ways to add some Christmas charm to your windows and doors.
Take wreath inspiration from the US 
As you welcome more guests into your home this Christmas period, you'll want to make a great first impression. That probably includes placing a wreath on your front door, but how about going one step further?
Adding wreaths to your windows as well as doors is common in the US. Everyone knows Americans tend to do things on a bigger scale and that clearly applies to how they decorate their homes for Christmas too.
Matching wreaths with red bows on each window will look great from both the inside and outside of your home.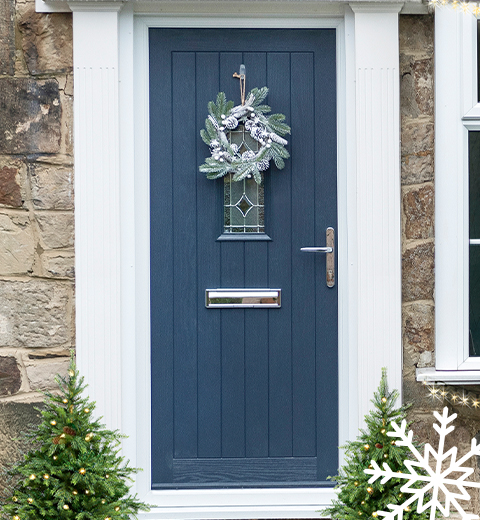 Add twinkling lights
Deck your home for the spirit of the season with every kind of light imaginable.
Add fairy lights, lanterns and candles around your doors and windows. You can even enjoy lighting an advent candle as a fun, festive activity each night.
Using lights to decorate your windows and doors is an affordable way to embrace the cosiness of the season.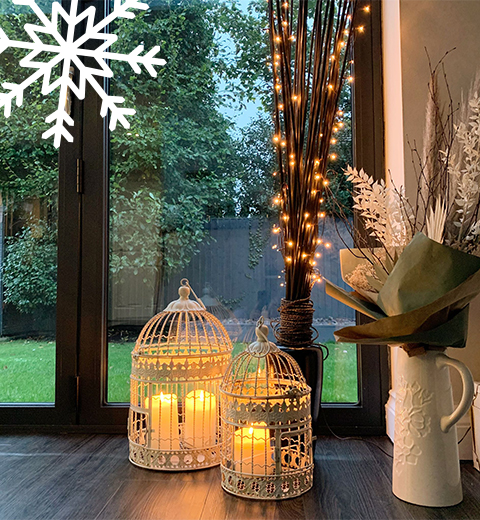 Add ornaments to windowsills
We're sure you have collected many festive knick-knacks, snow globes and other Christmas ornaments over the years.
Whether it's a handmade Father Christmas created by your children at school or a traditional Nativity scene, you can't go wrong with adding festive ornaments to your windowsills.
For a tasteful touch, add poinsettias to your windowsills, a symbol of Christmas and a beautiful way to brighten up your room.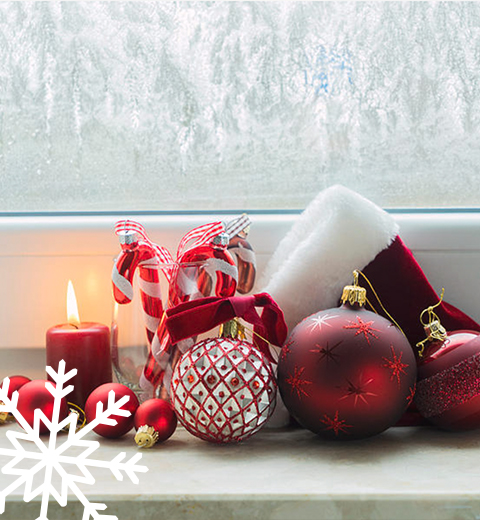 Baby, it's cold outside. Make sure your windows and doors are doing their job of keeping your home warm and secure this Christmas. Request a brochure to view Joedan's range of thermally-efficient window and door options.