Some unseasonably warm weather at the start of spring gave it the feeling of summer and allowed us to reconnect with our gardens after the winter a little earlier than anticipated.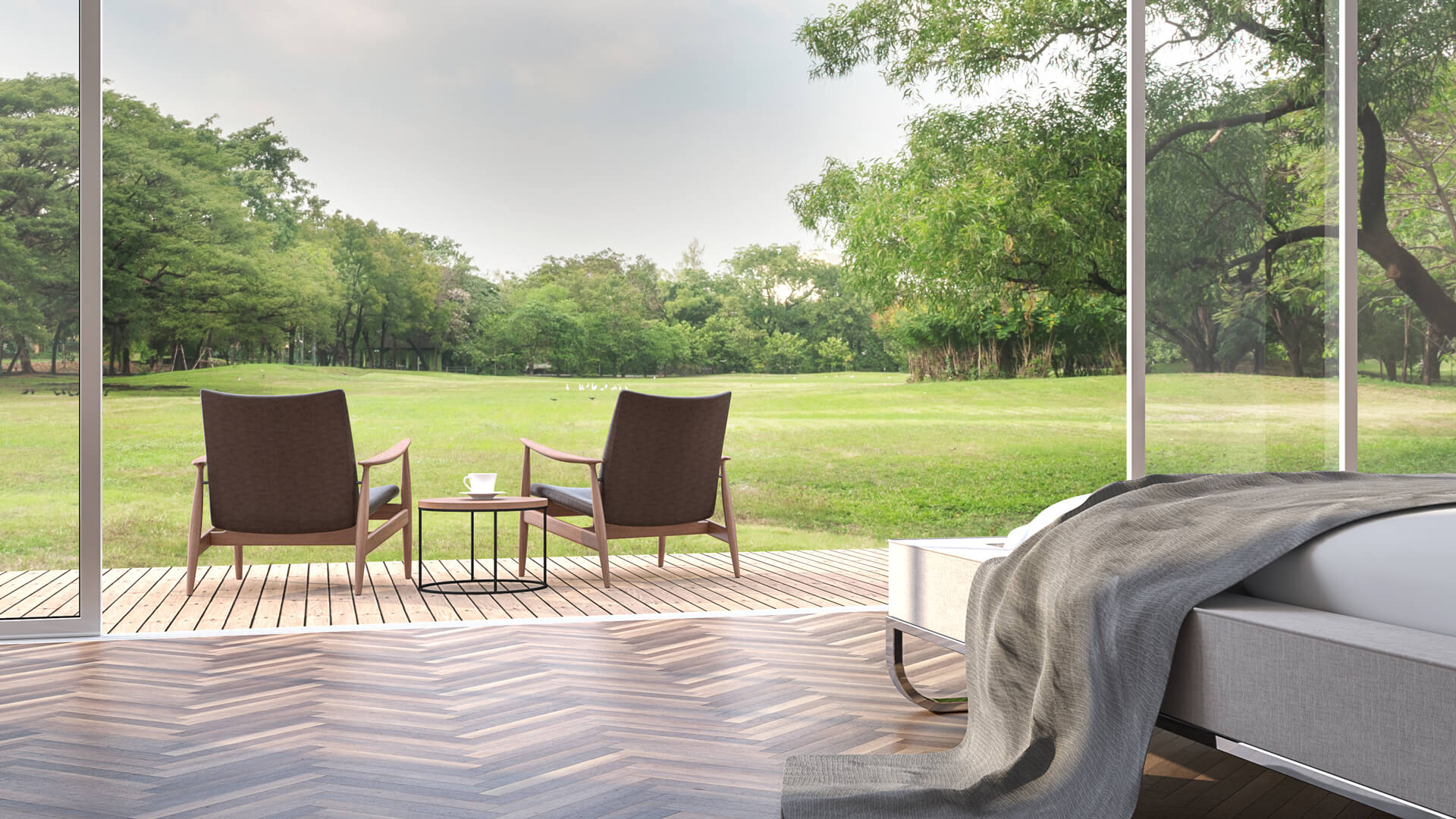 The ultra-modern way of making that transition from the indoors to the outdoors once summer officially arrives would be to do so through the opening provided by our stunning triple track patio doors. 
A standard patio door will generally consist of two glass panes, but a triple track patio door from Joedan can include three to six sliding sashes, which gives it a real edge for a series of reasons. 
An extended view
The combination of additional sashes and the incredibly slim sightlines give you a far broader view of the outside, perfect if you have a garden that you love admiring from inside the house. 
Observing your garden and the nature within it, with your morning coffee in your hand, could be how you always begin your day.
More light transference
It makes an enormous difference to your interior when it gets filled with natural light, the impact of it resulting in a more inviting atmosphere, and also creating the illusion of space. 
A triple track patio door will pull so much light from the sun into the area where it's fitted due to the significantly large glass panes in each individual section. 
Wider opening
For some householders, the opening traditionally offered by a patio door will be too limiting.
That's certainly not the case when the sliding sashes in a triple track design are slid open as they leave a very generous gap for you to proceed through when exiting for the garden or heading back into the house. 
A couple of other things that we need to mention is that you can decide which direction they open and also have an ultra-low threshold included to simplify access. 
Book an appointment with Joedan if you'd like triple track patio doors to be a permanent feature of your home in time for the summer.